Andalusia in Spain is full of hidden gems. That's probably why I fell in love with the region from the first sight. This story is about one of those gems I found in Granada, a remarkable city in the foothills of the Sierra Nevada mountains. More precisely about the community of Senegalese immigrants who boycotted modern life and found their home in the simple dwellings carved in the rocky formations overlooking the city of Granada.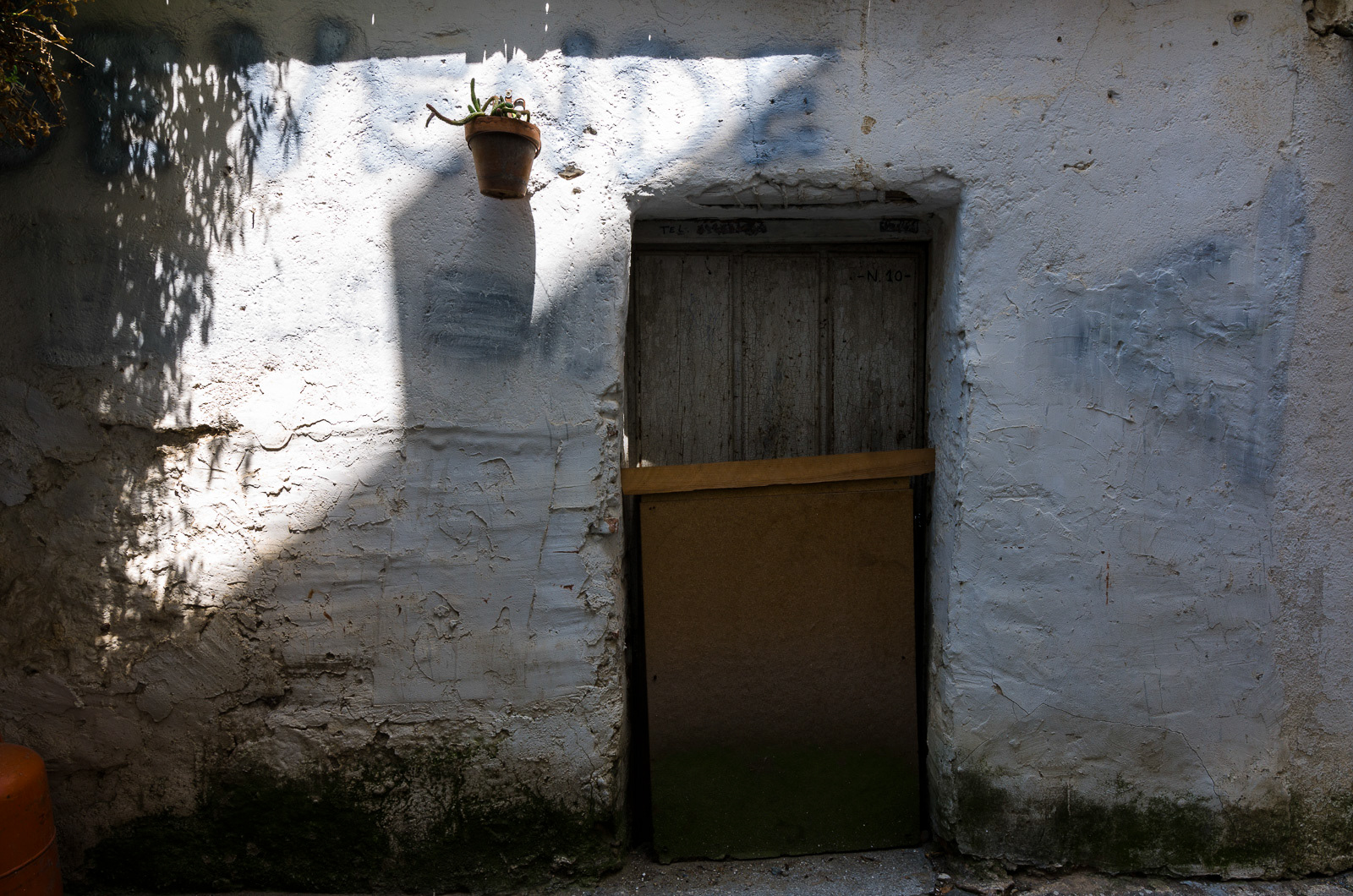 Sacromonte – the Nomads' Hill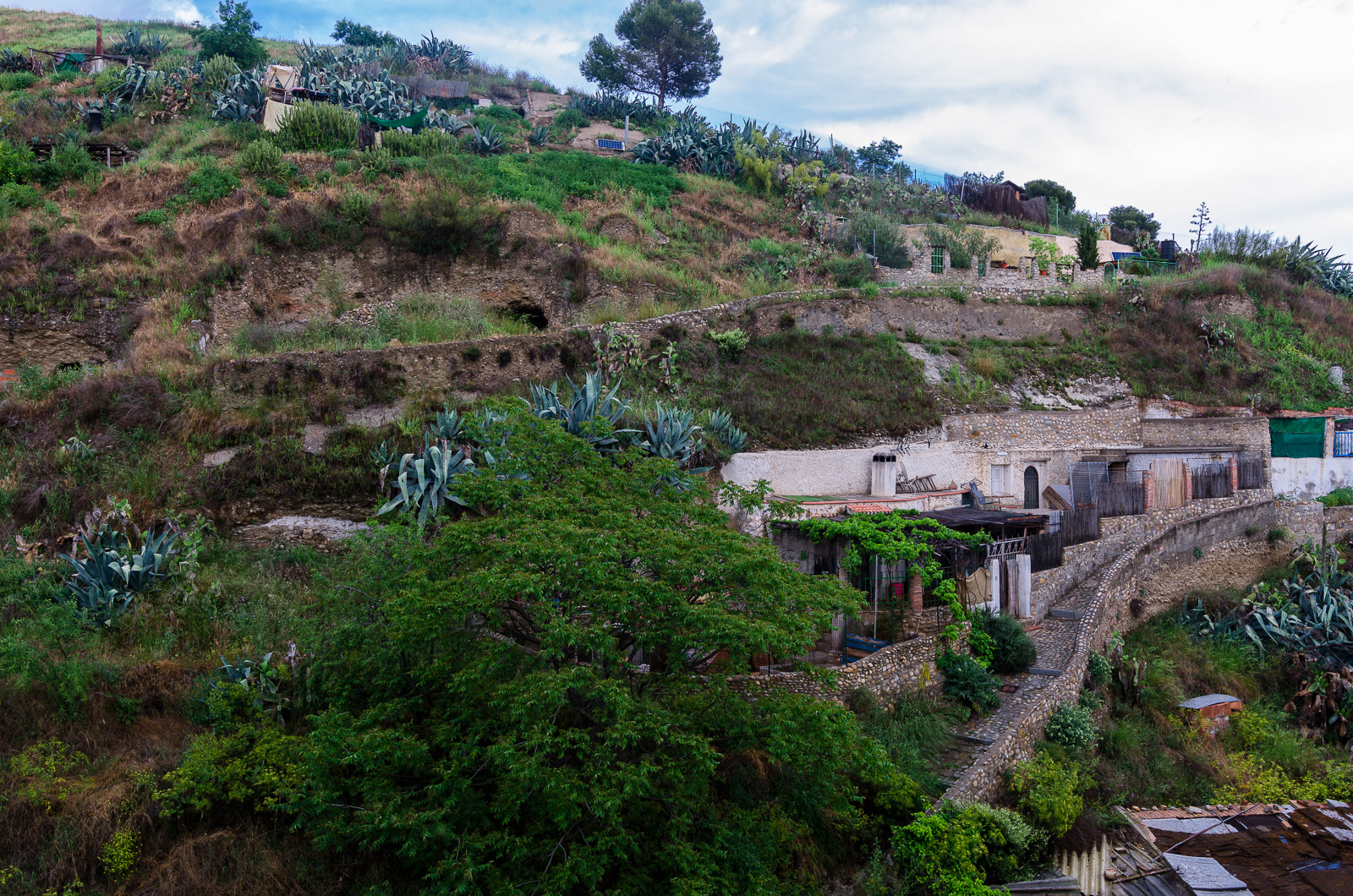 The story is set on the slopes of Sacromonte, a traditional neighbourhood in the eastern area of the city. The whitewashed caves have been occupied by nomadic communities for centuries. The first settlers – Granadian Gypsies – started carving their houses after the Christian conquest of the city in 1492. Today the simple dwellings are occupied by diverse communities ranging from expats & immigrants from different countries, descendants of the first Gypsy settlers, squatters and other communities who seeking peaceful alternative life.

Sacromonte hills became not only a shelter for those dwellers, but also offer a sense of community and the most incredible views in the city – overviewing the famous Alhambra.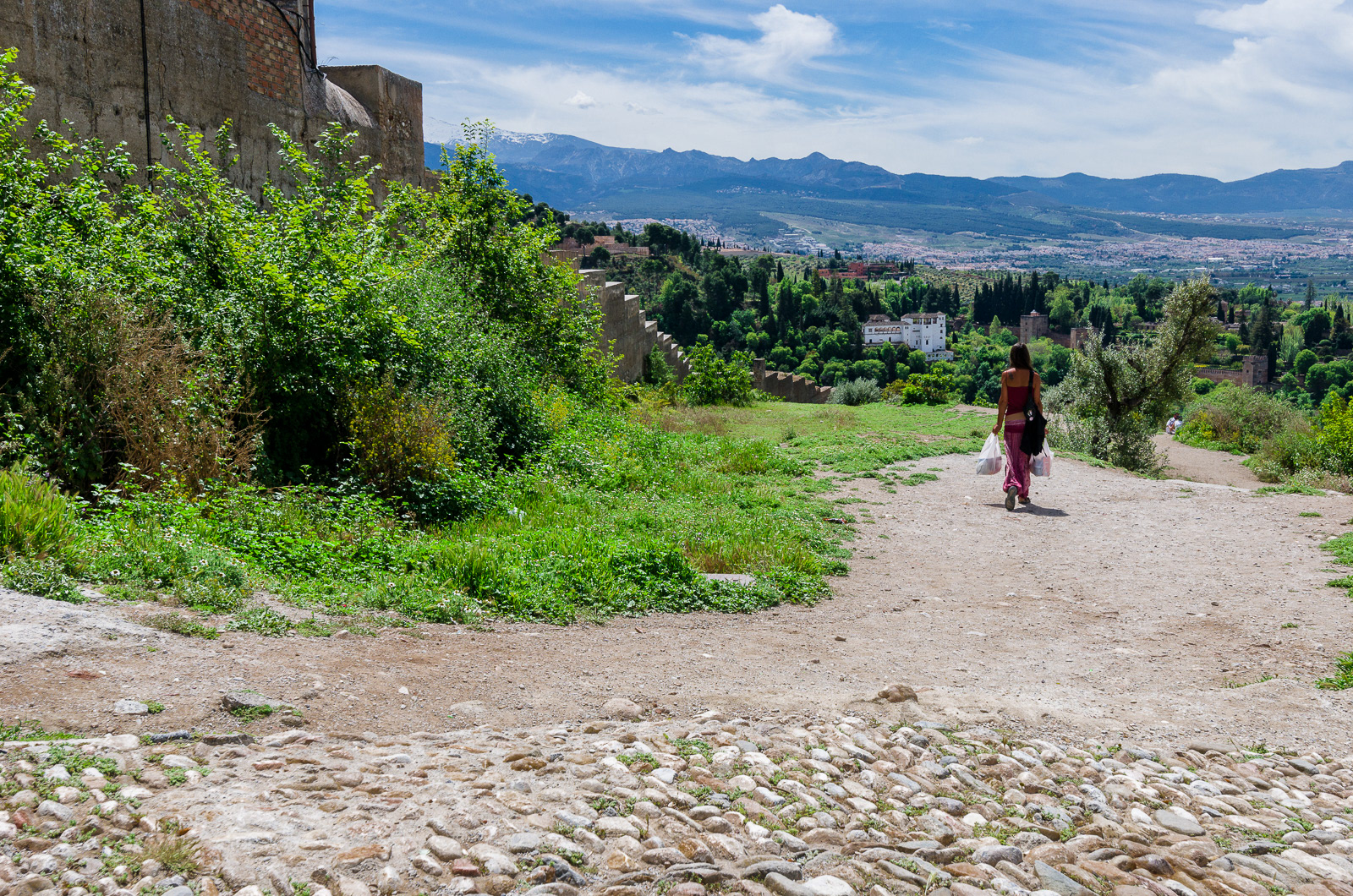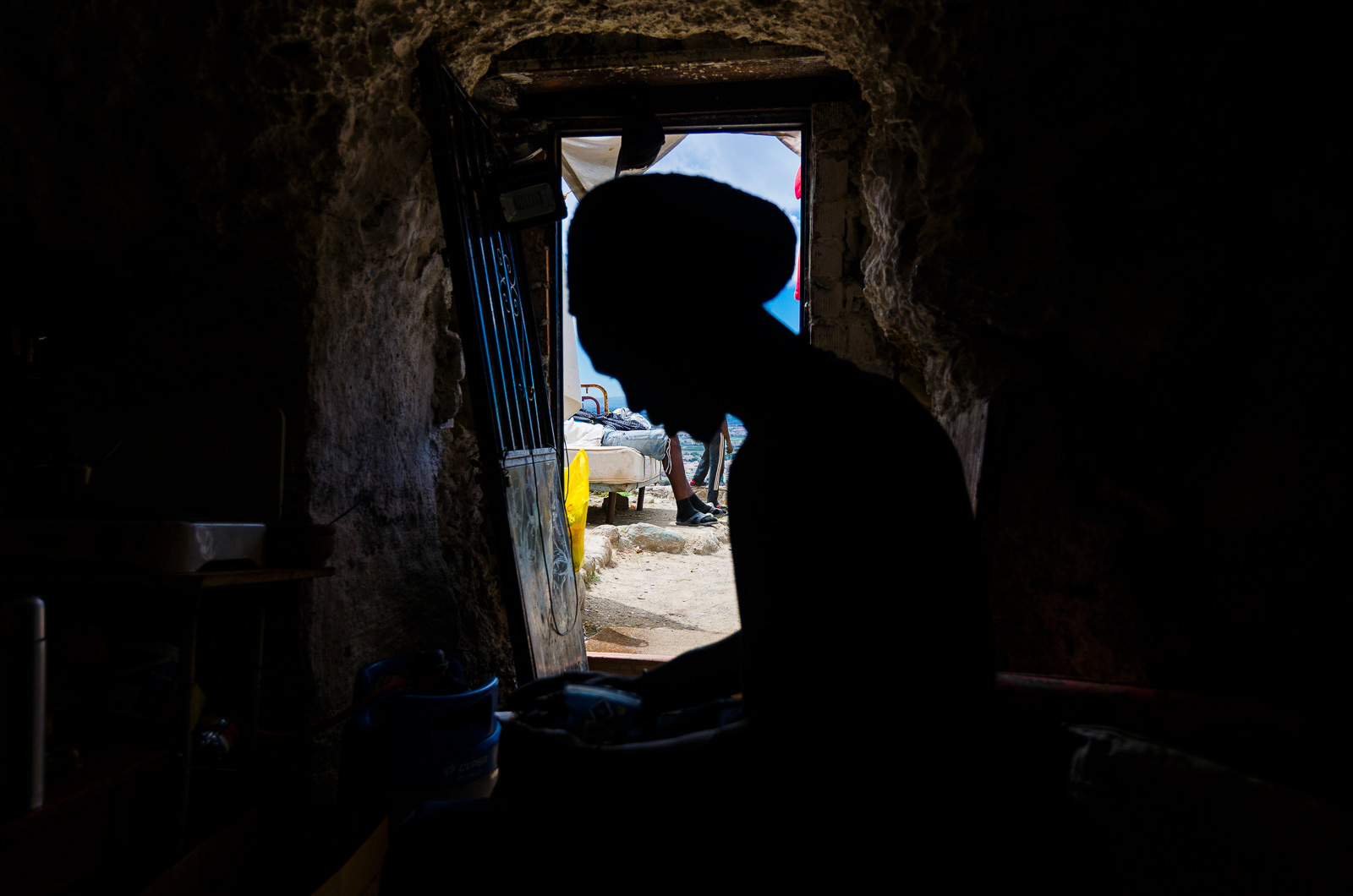 The main characters of my story came to Europe in search for a better life. Some travelled through several countries before settling down in Sacromonte. The majority arrived here alone, and formed a community based on their values and culture. The signs of their heritage can be seen in the art in the caves, music & instruments, jewellery they're wearing and traditional food, which in my opinion is the best you can find in Granada.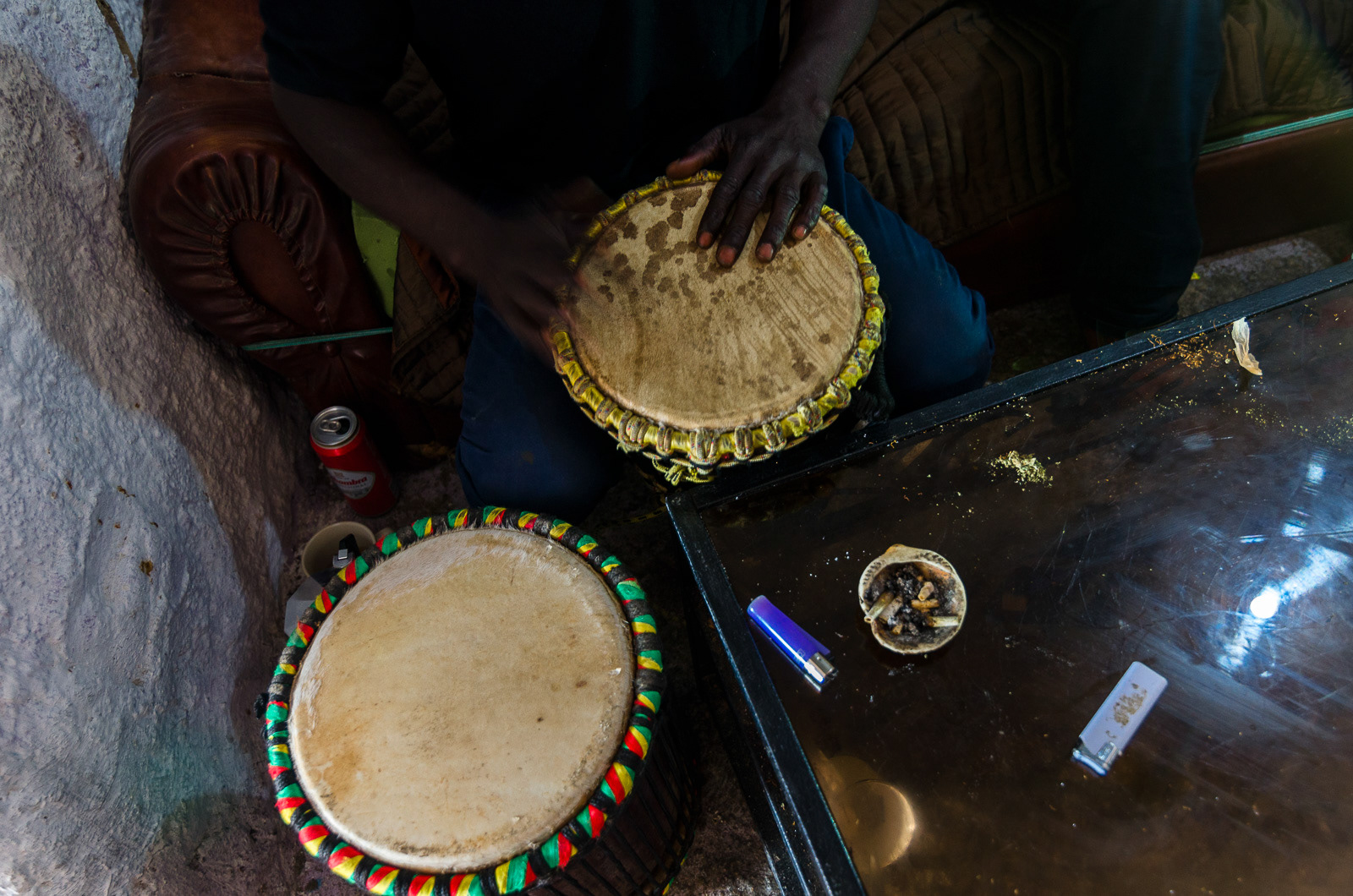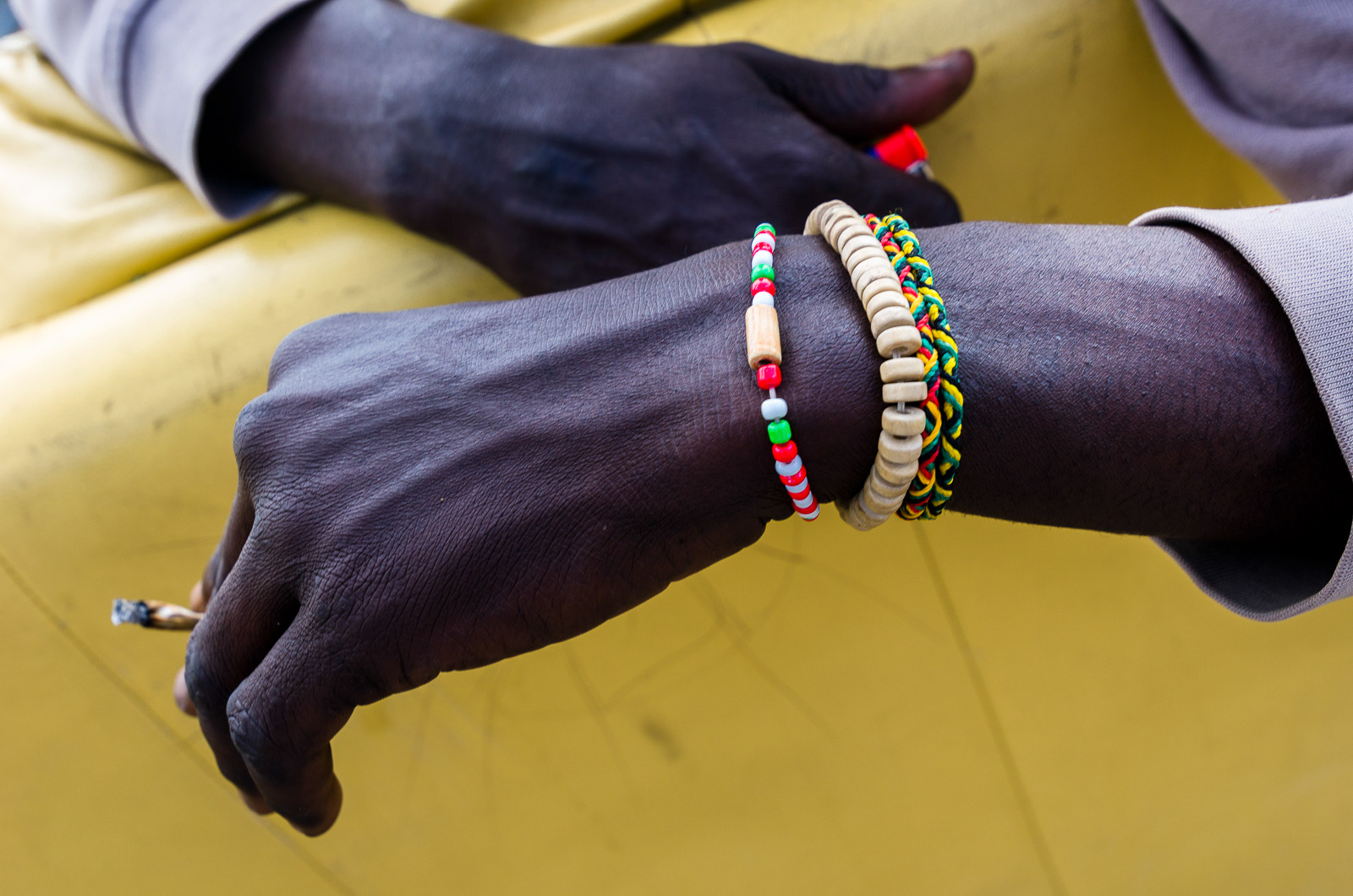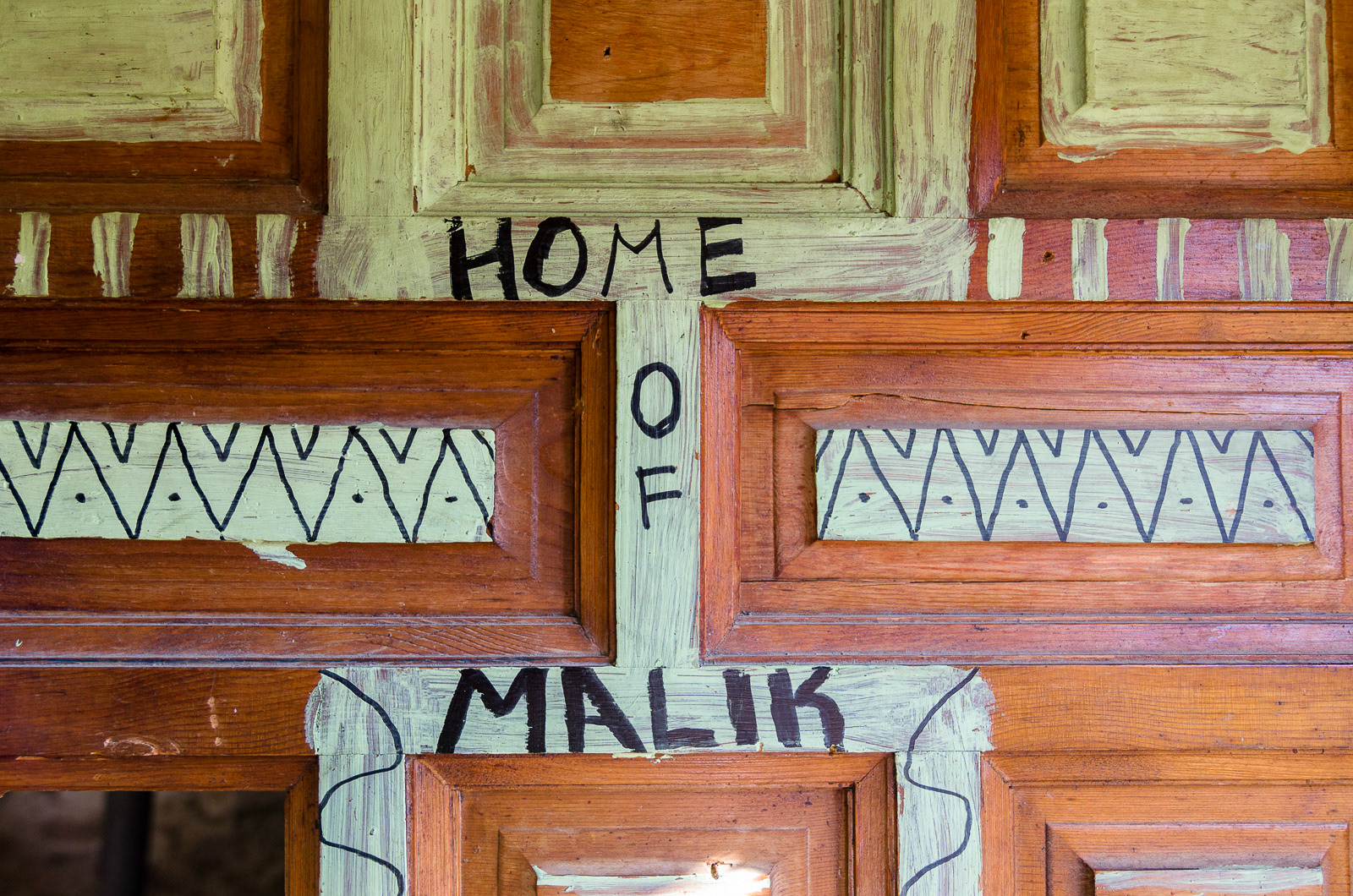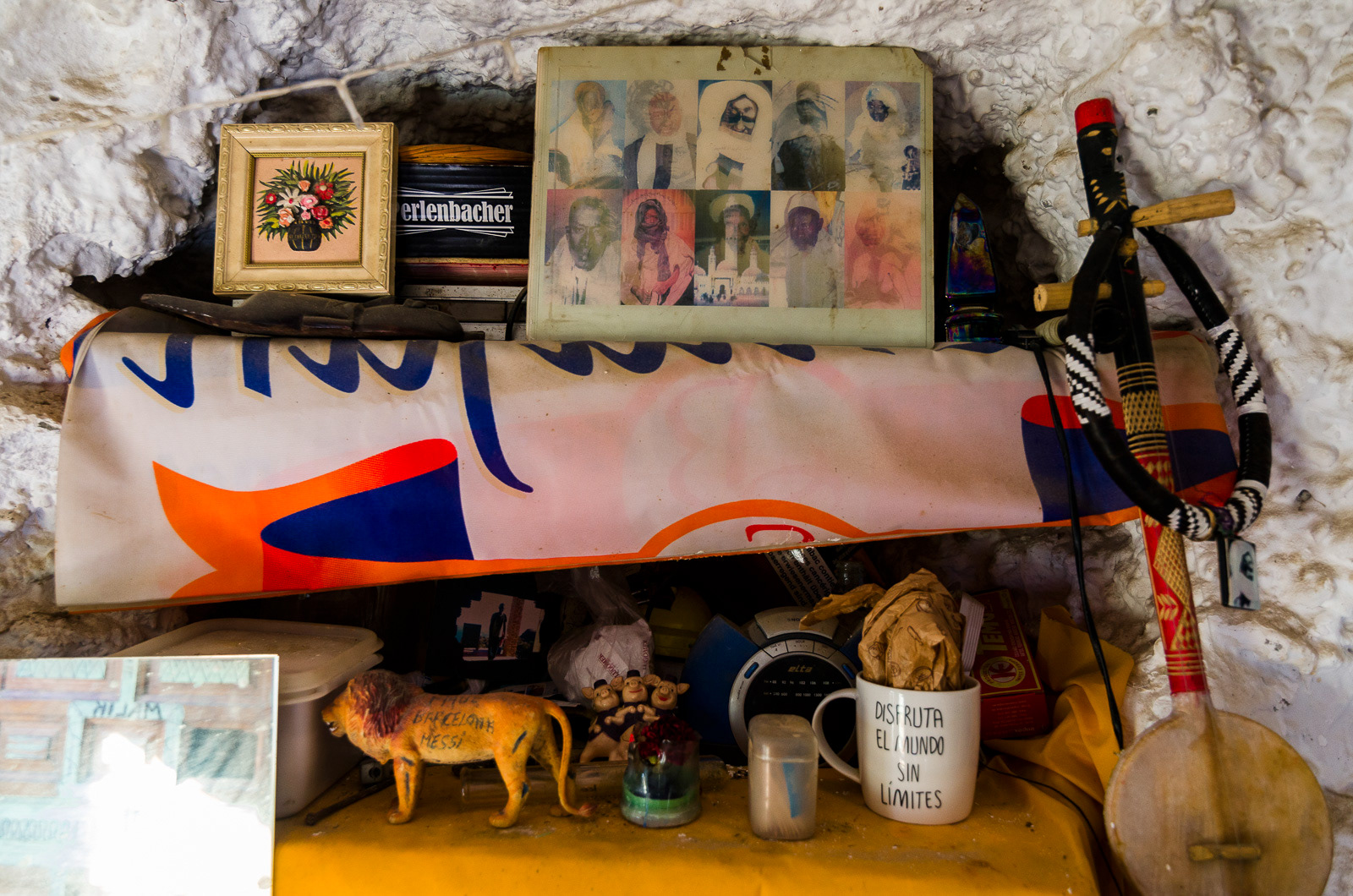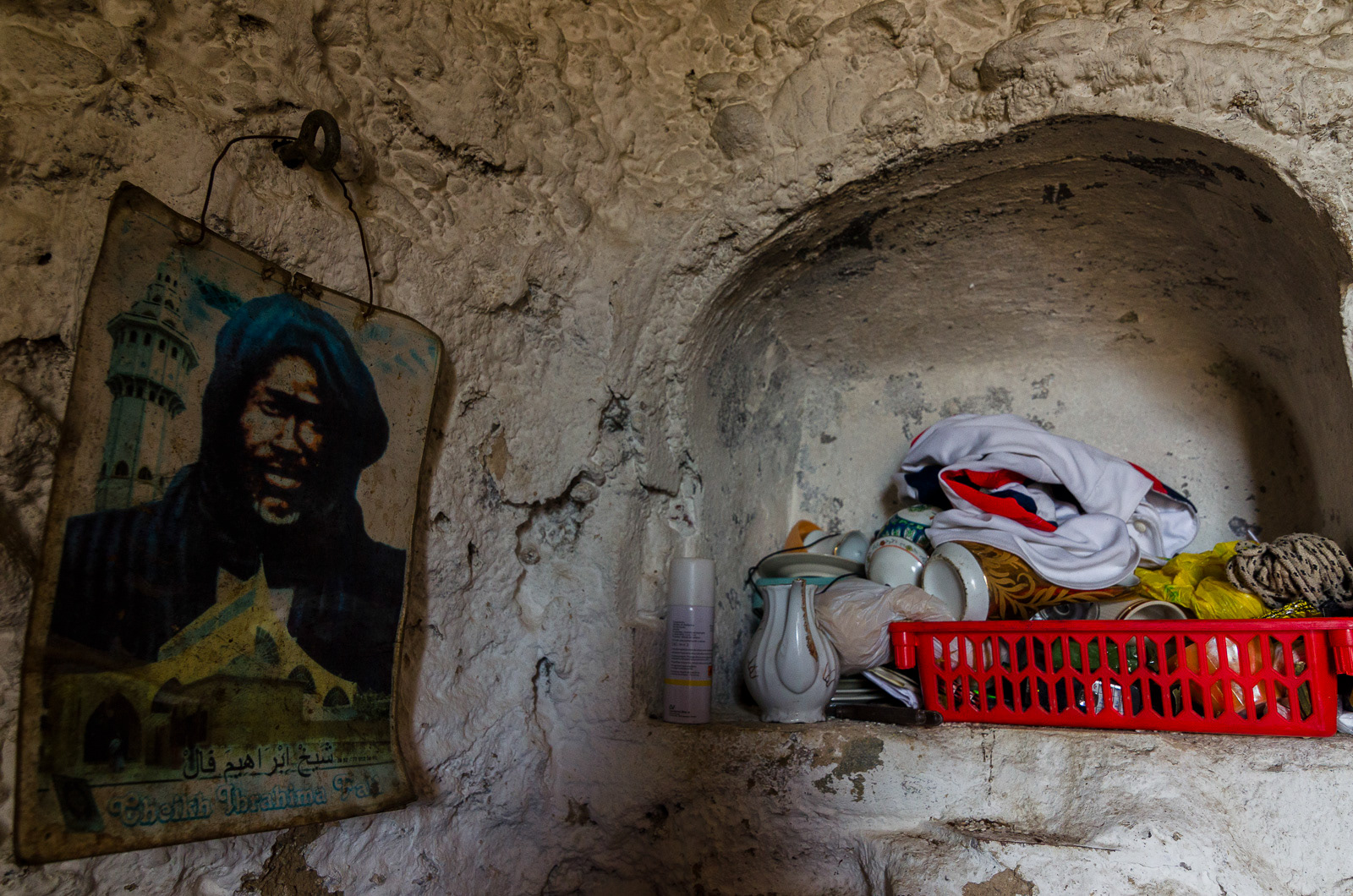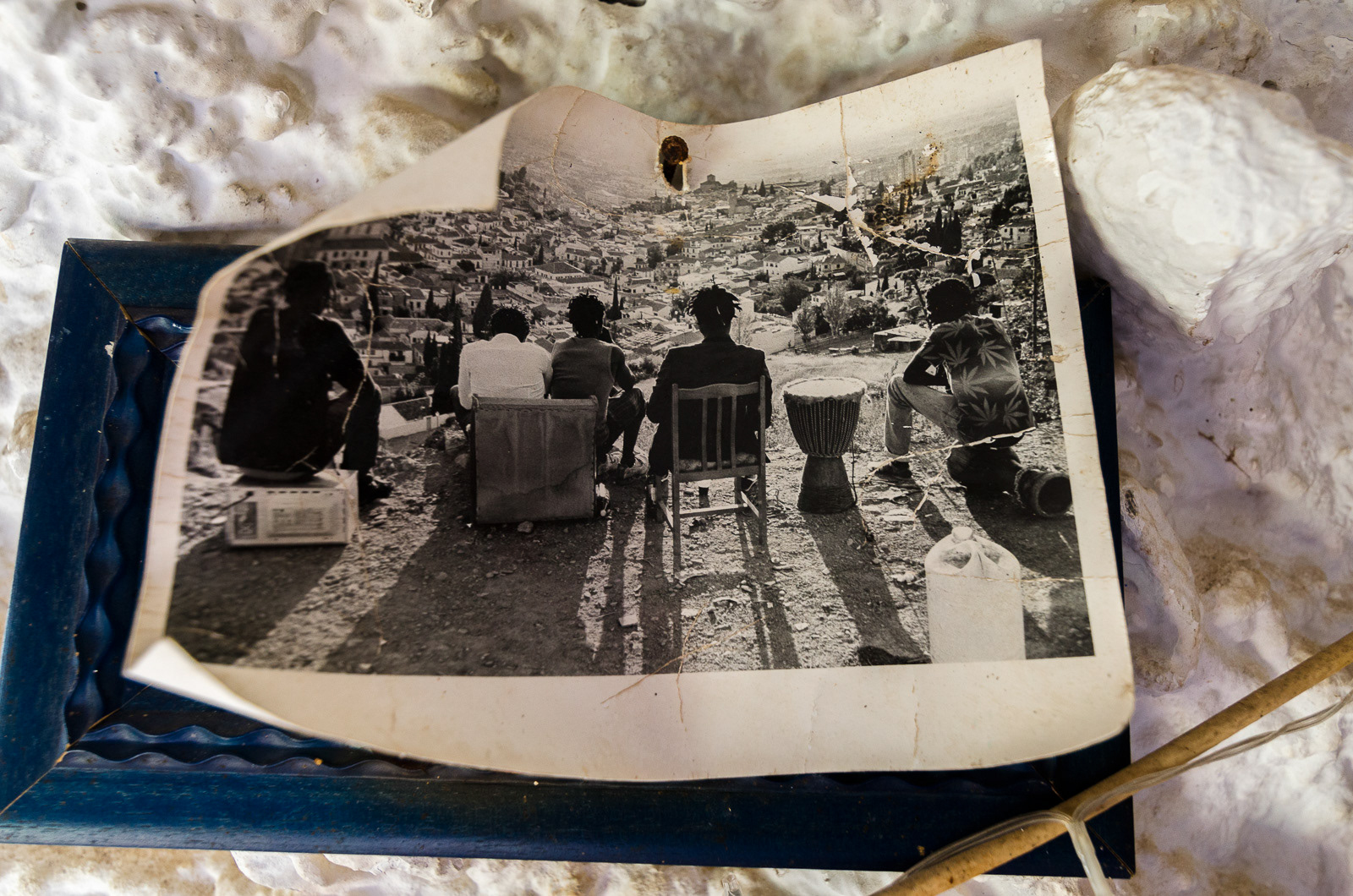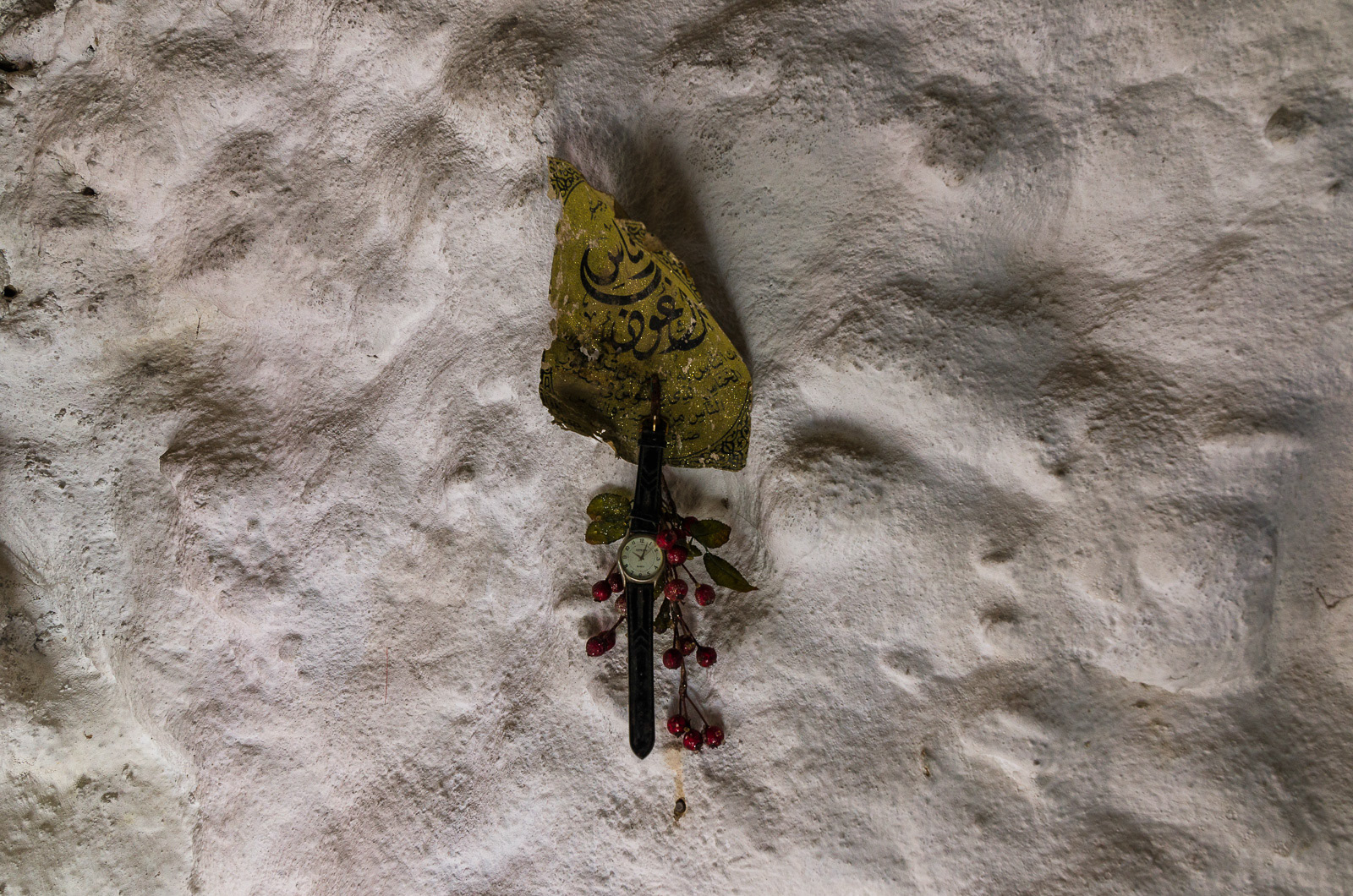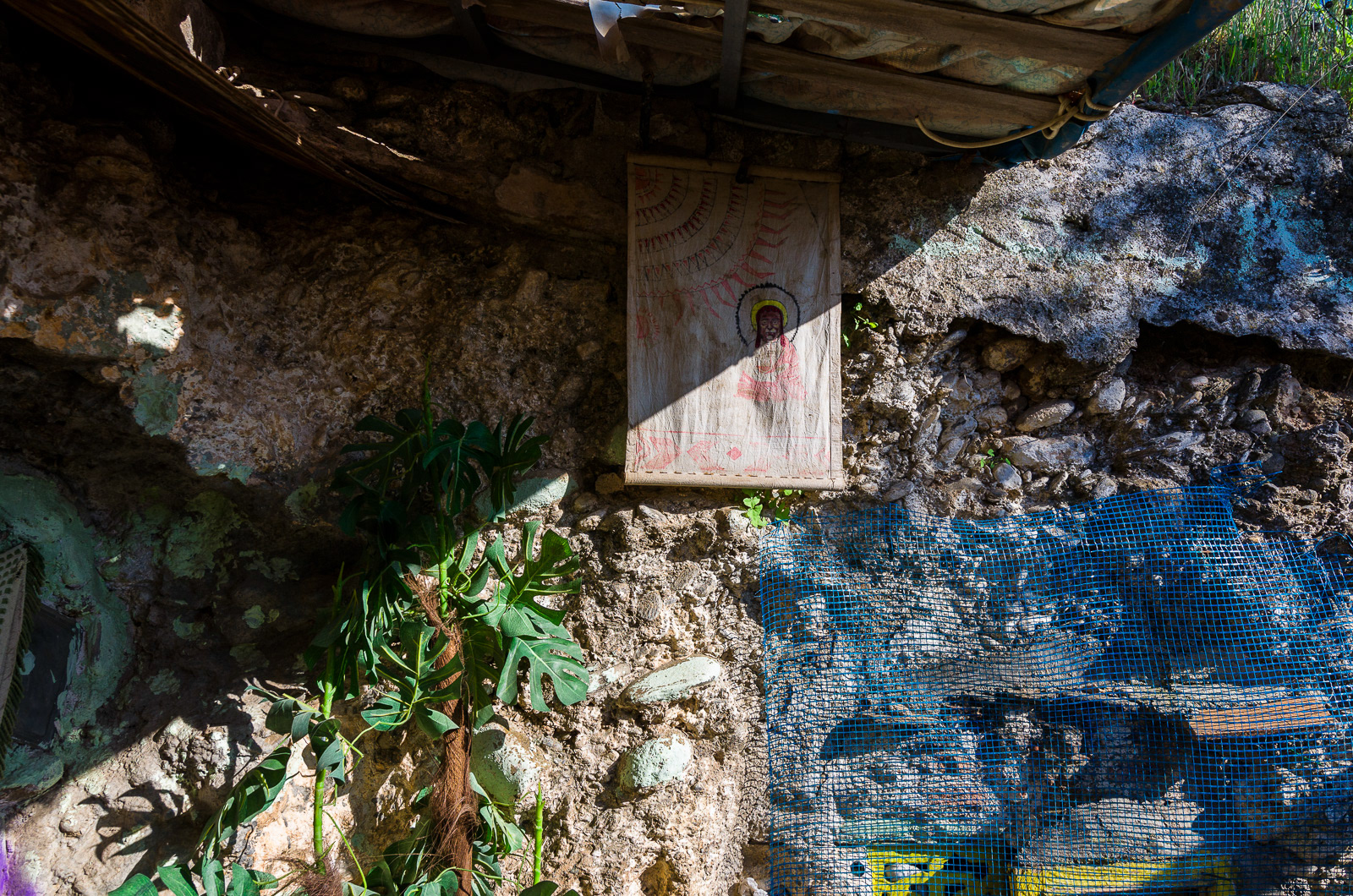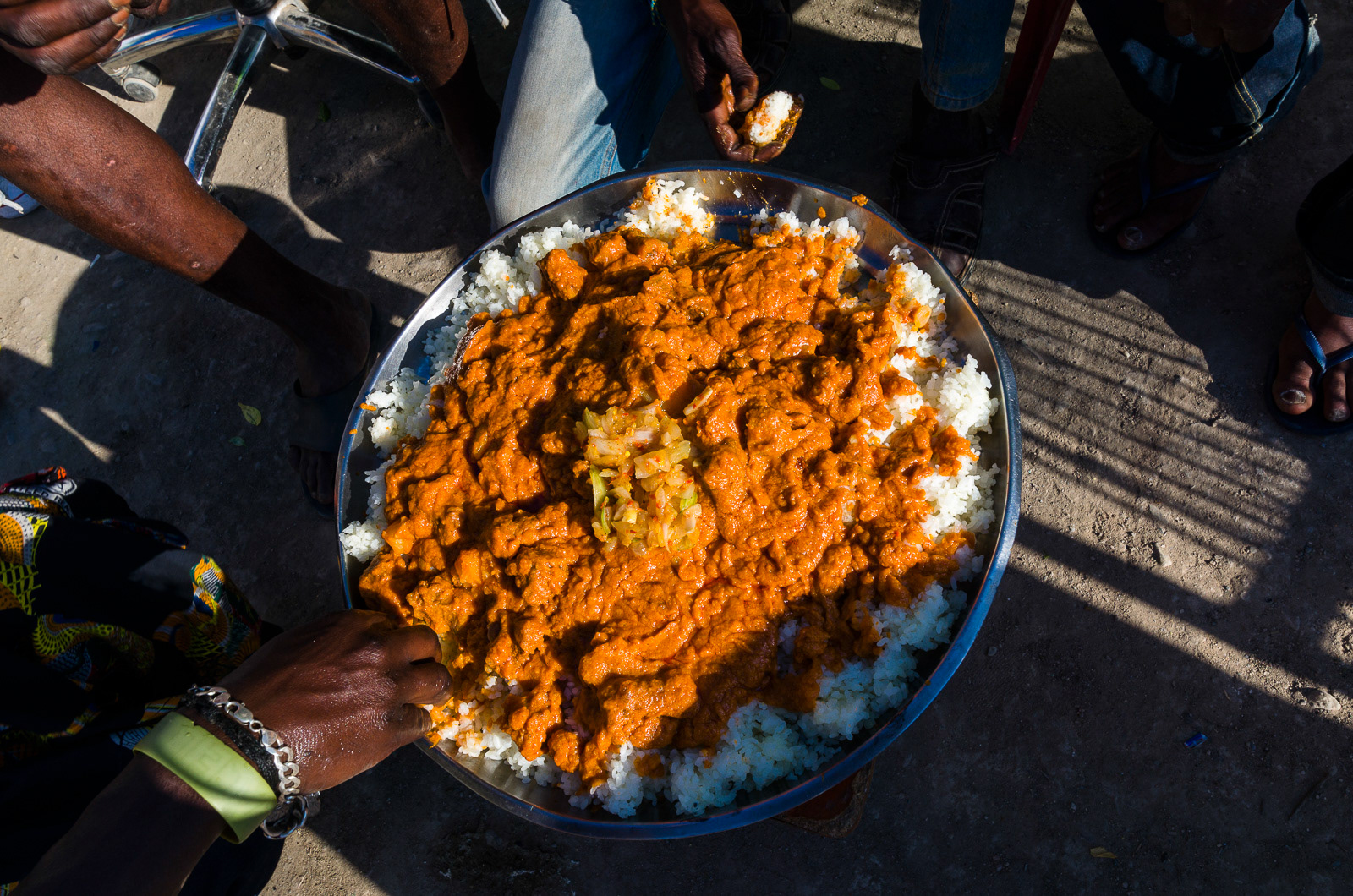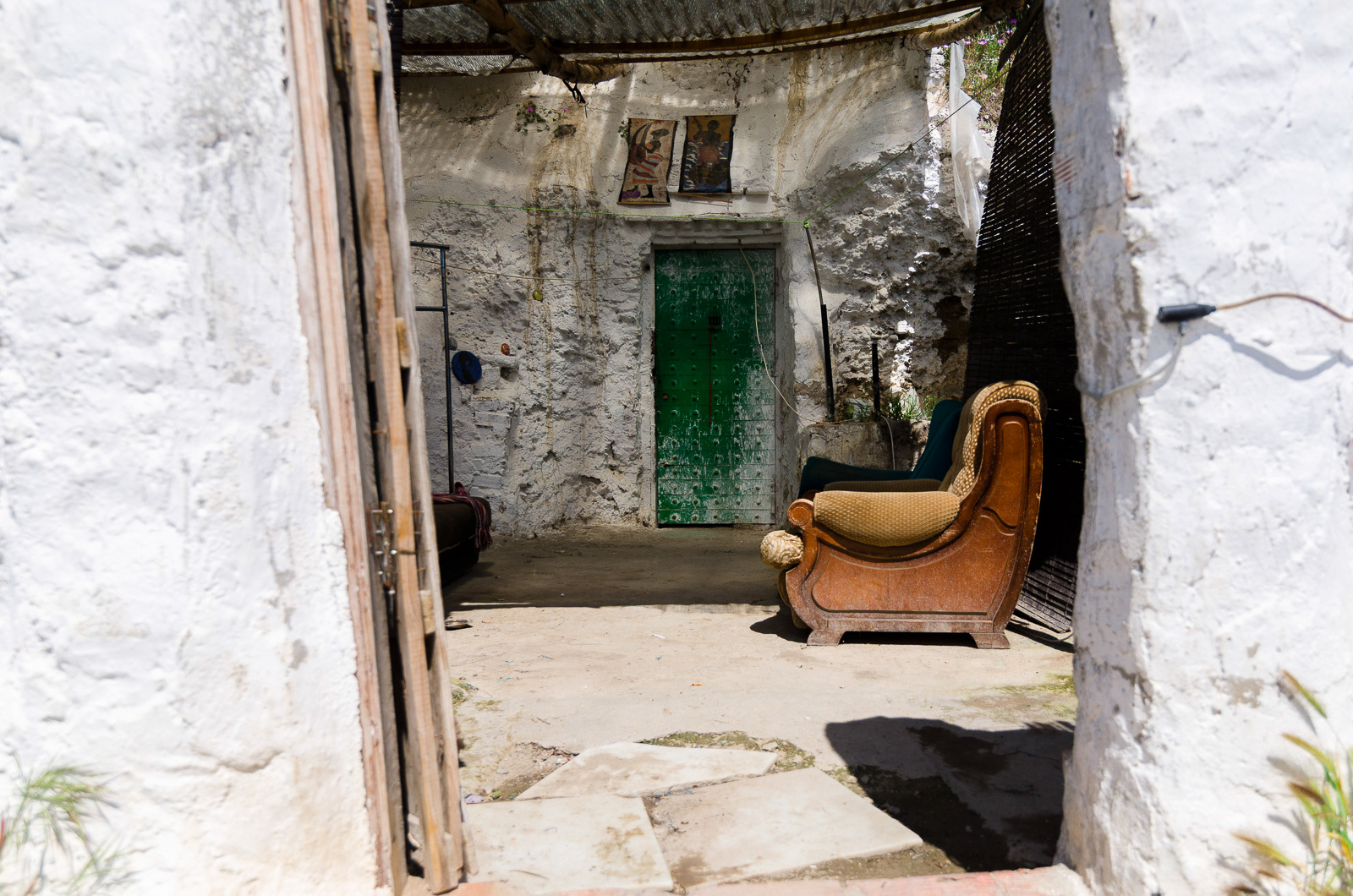 Every cave in the neighbourhood is unique and manifests the character of their dwellers. Even before entering the house one can tell a lot about the personality, habits and behaviour of a host.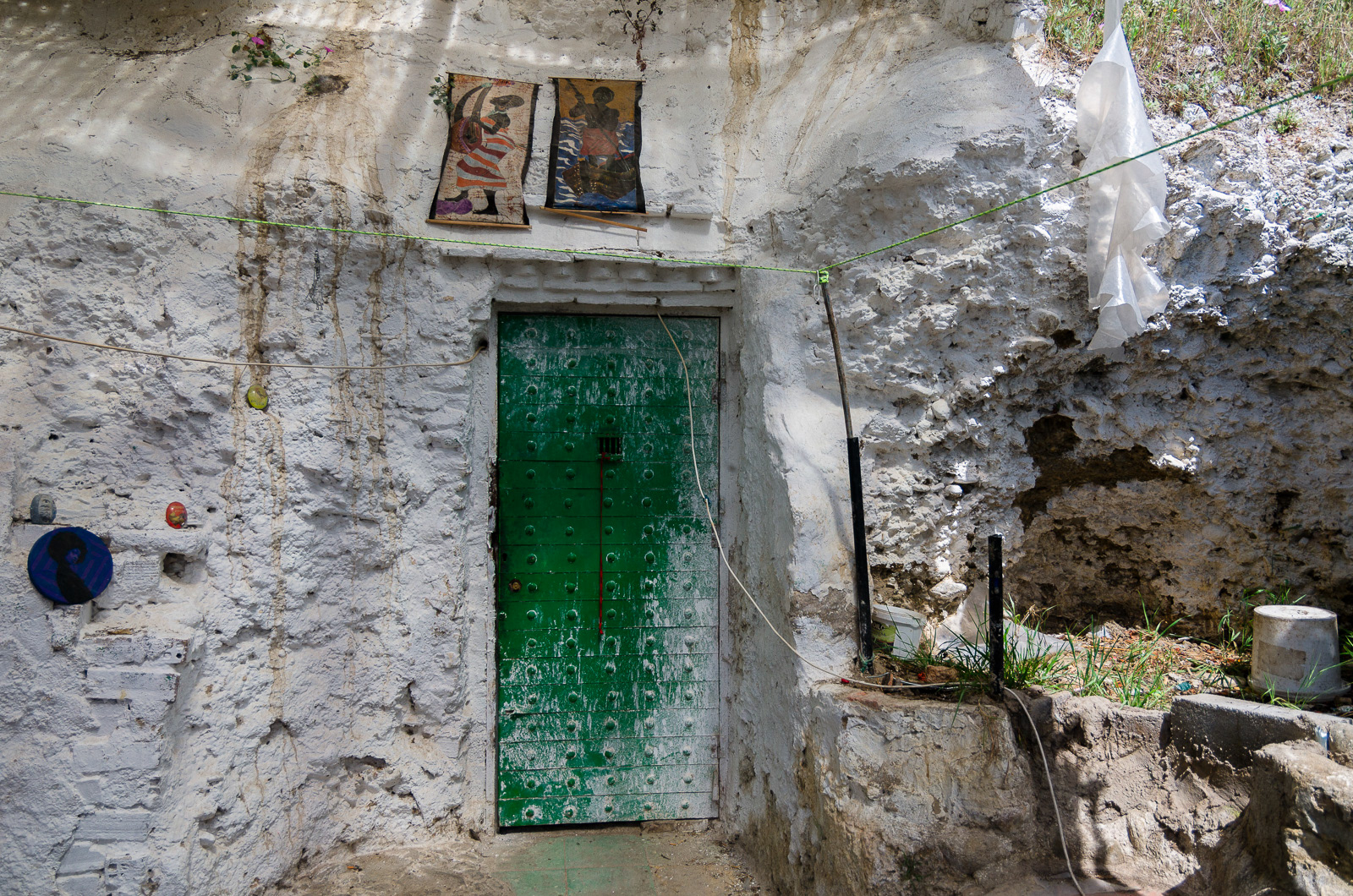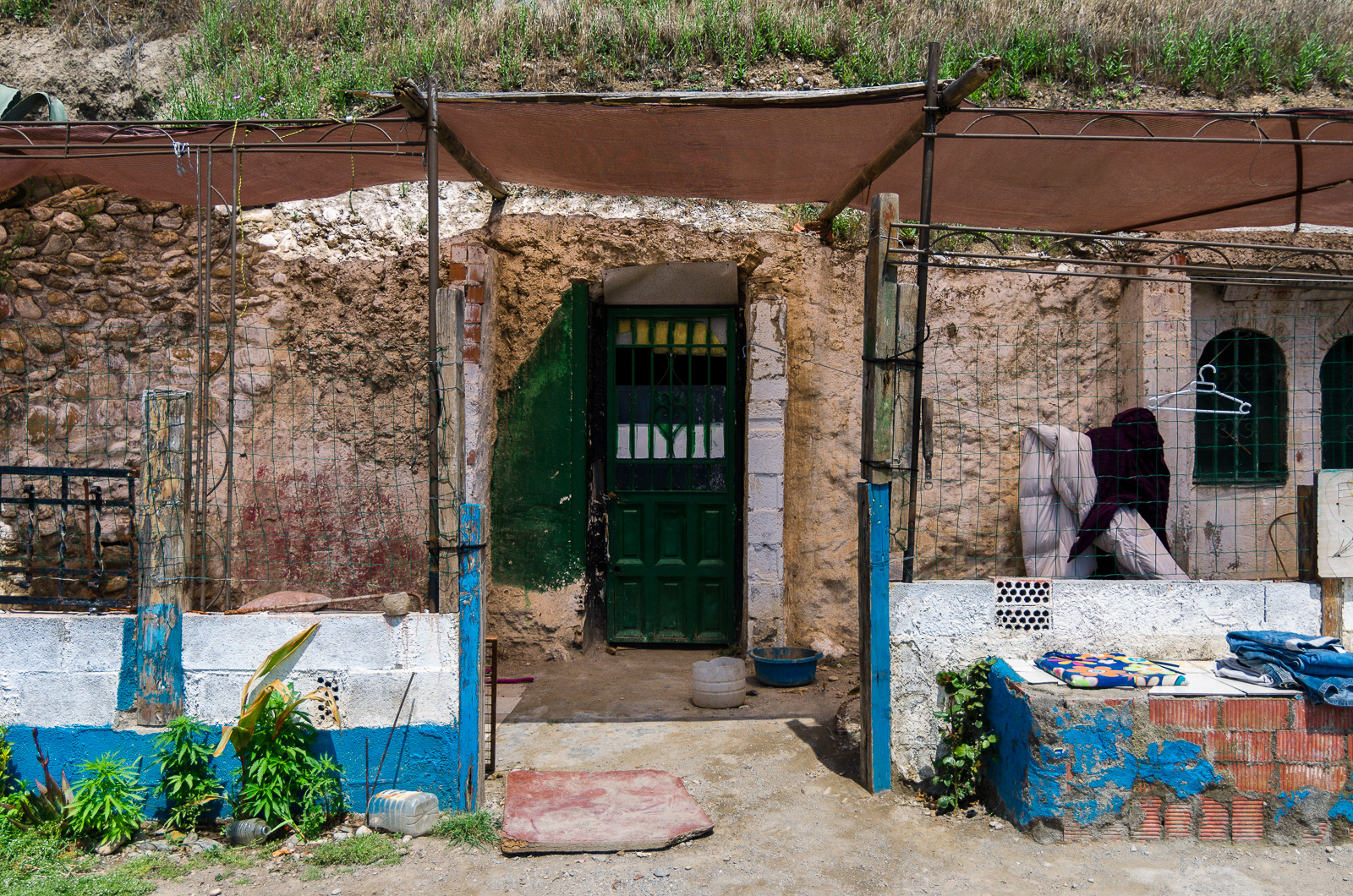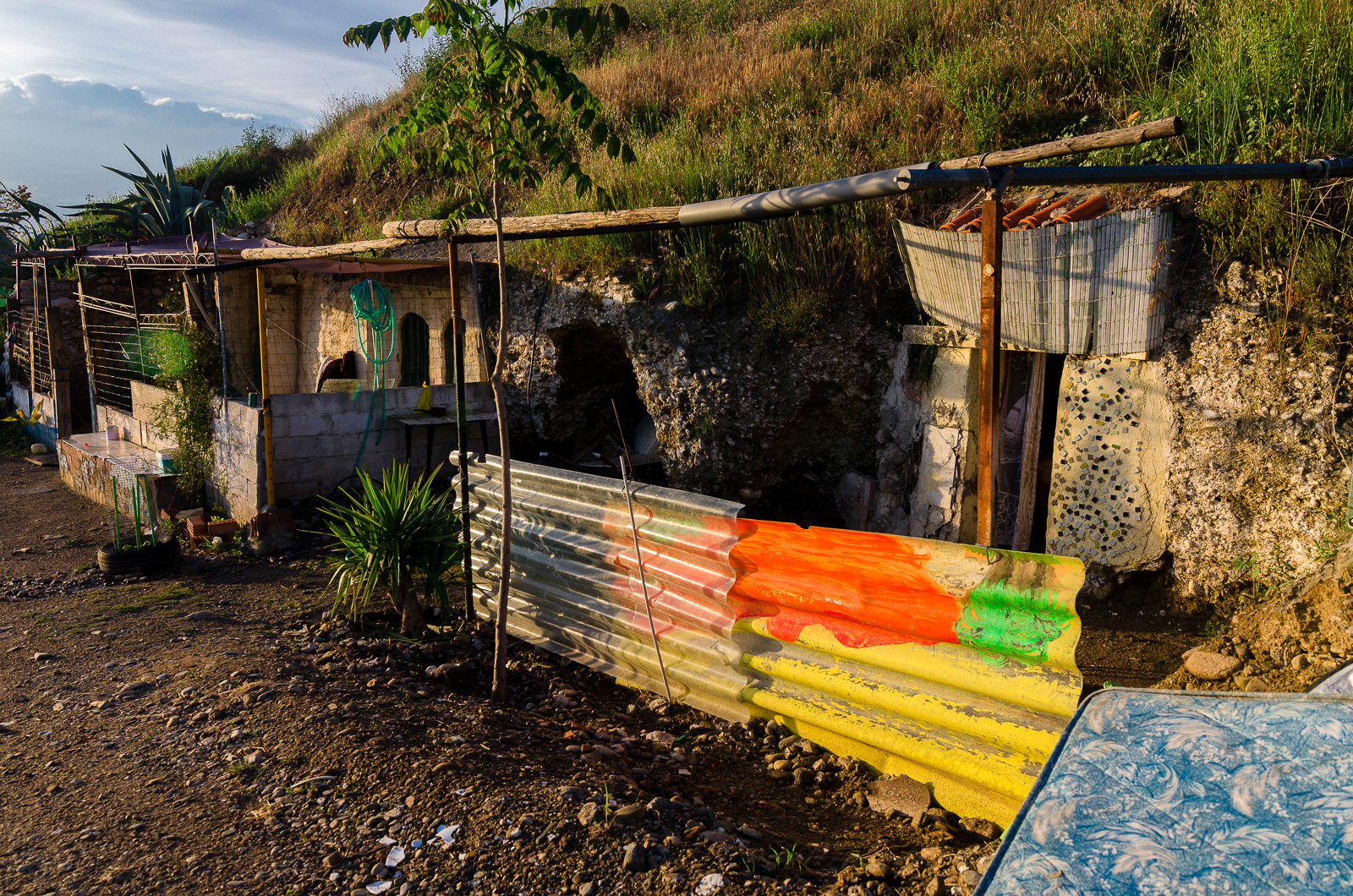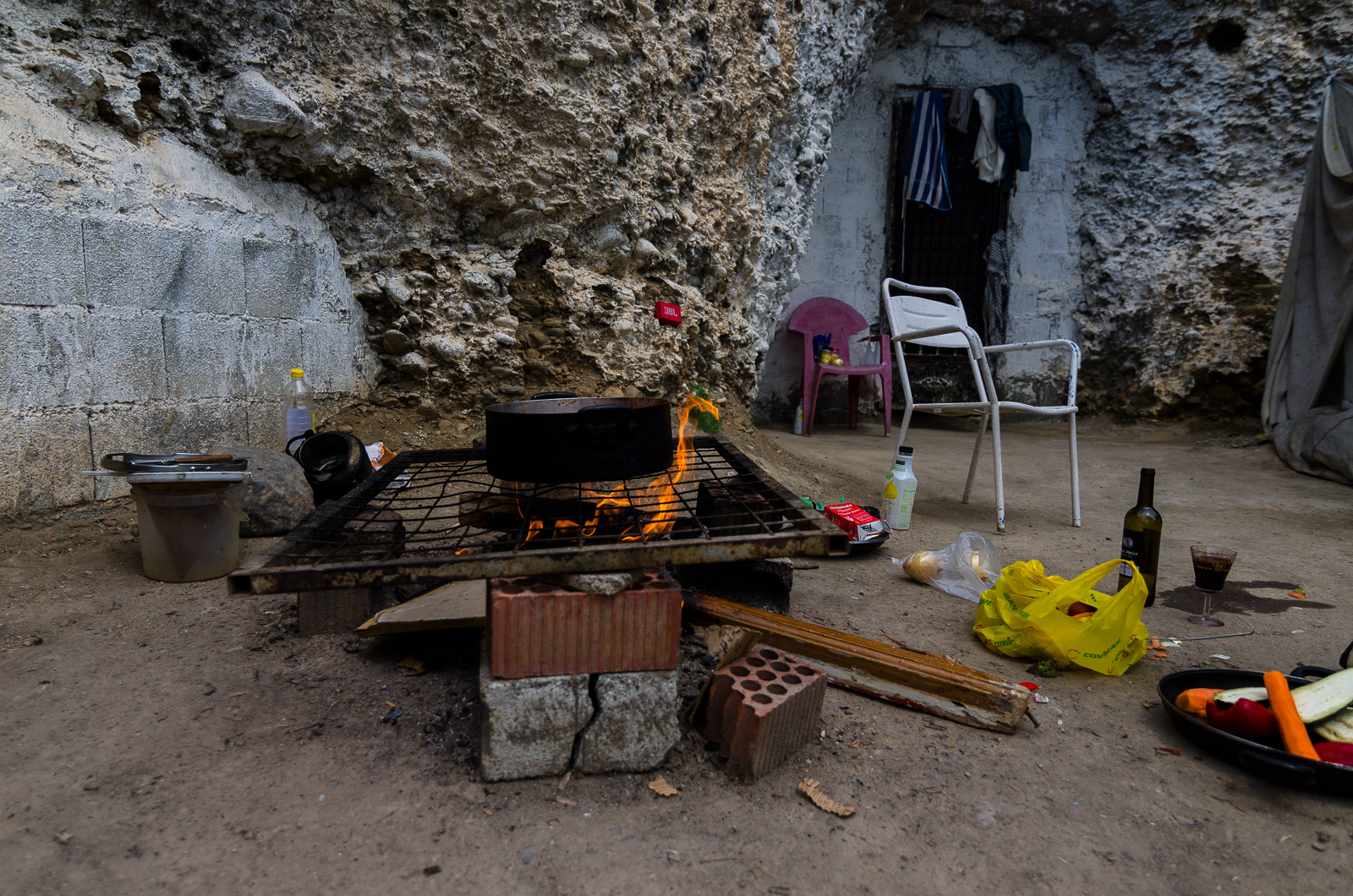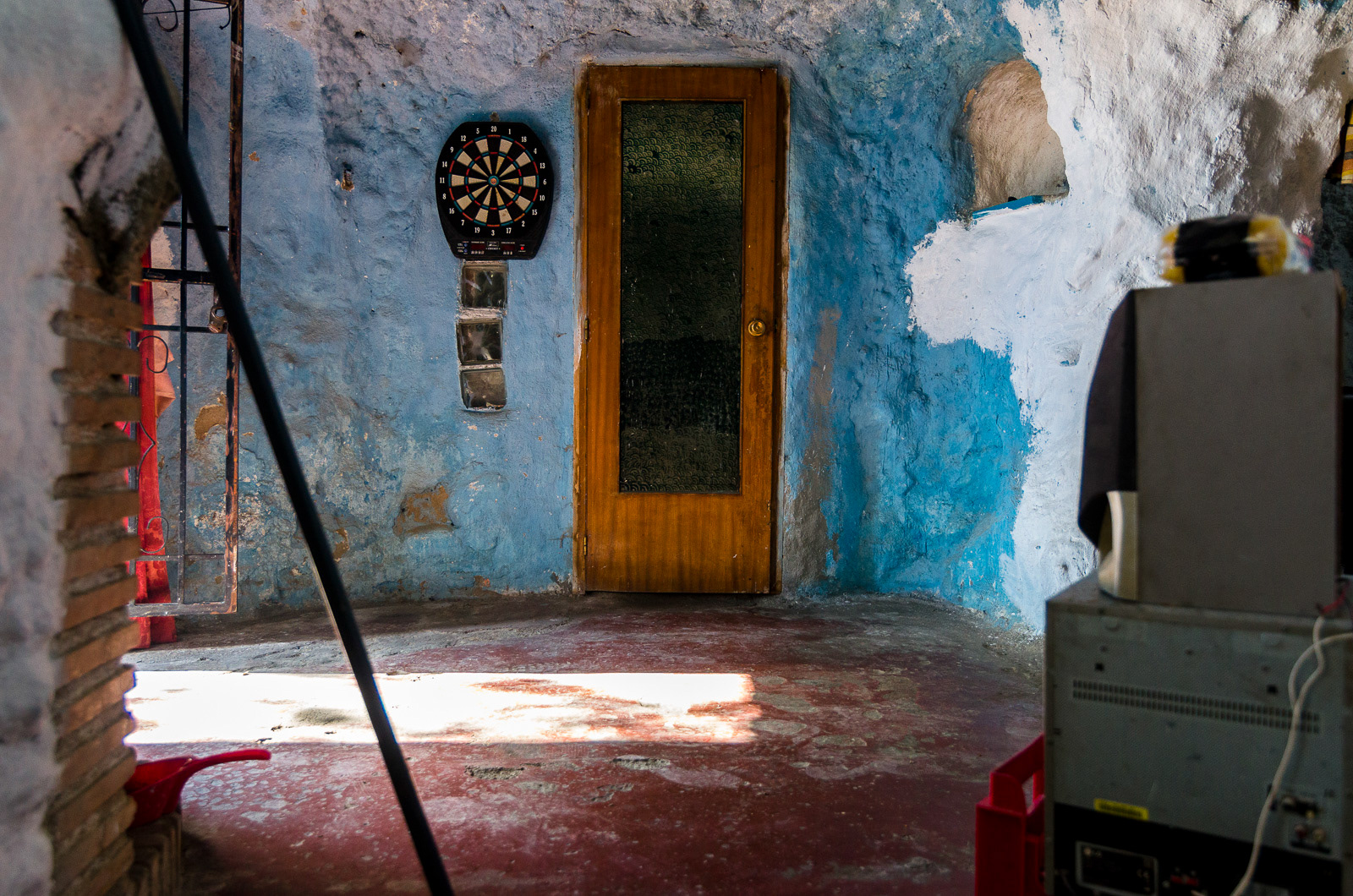 The people of Sacromonte are incredibly open and welcoming. I had a chance to explore several caves and dive into the simple way of living on the hills of Sacromonte. You'd be surprised with how well the houses are outfitted with furniture and all sorts of equipment. Nothing fancy though.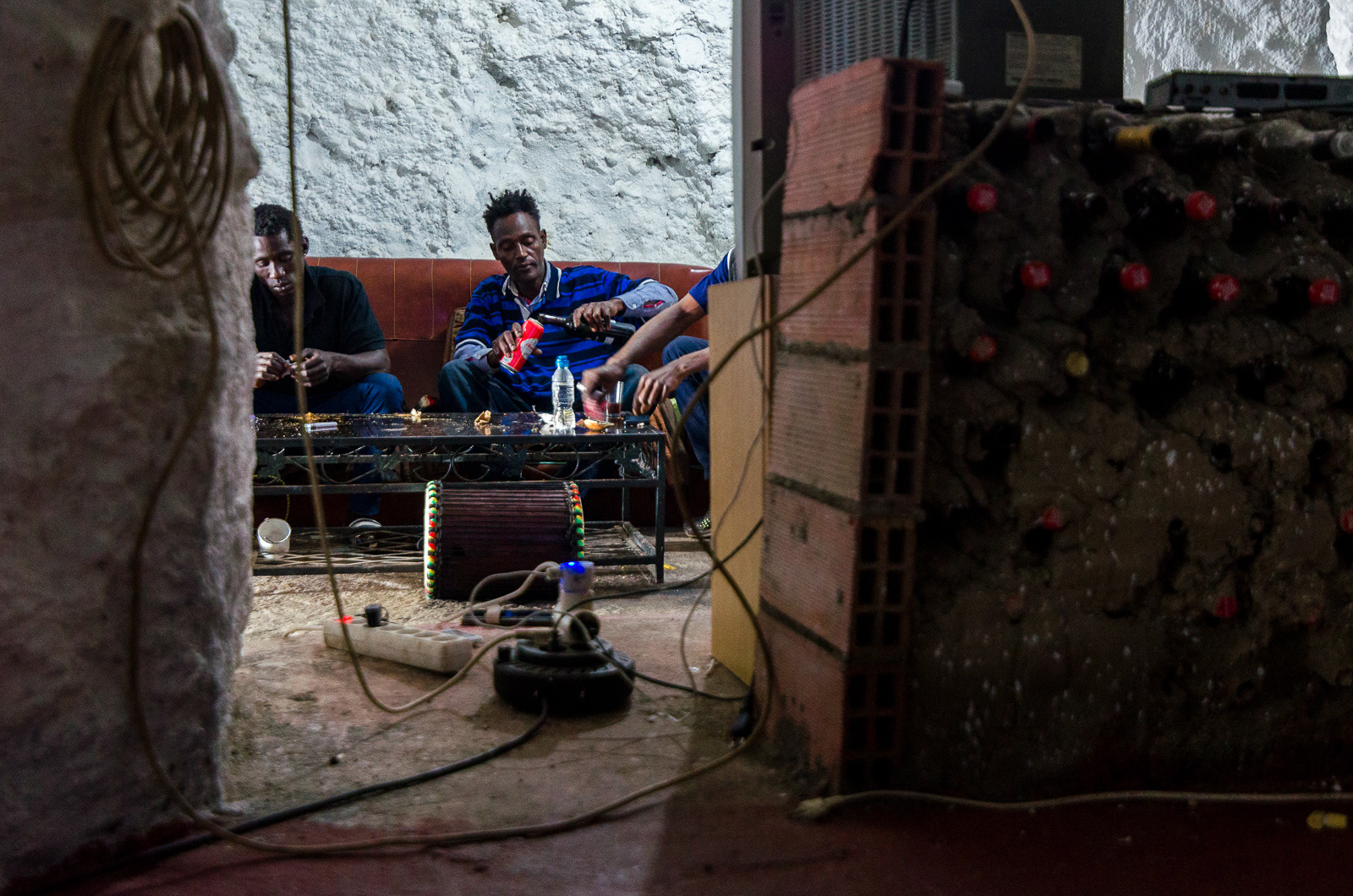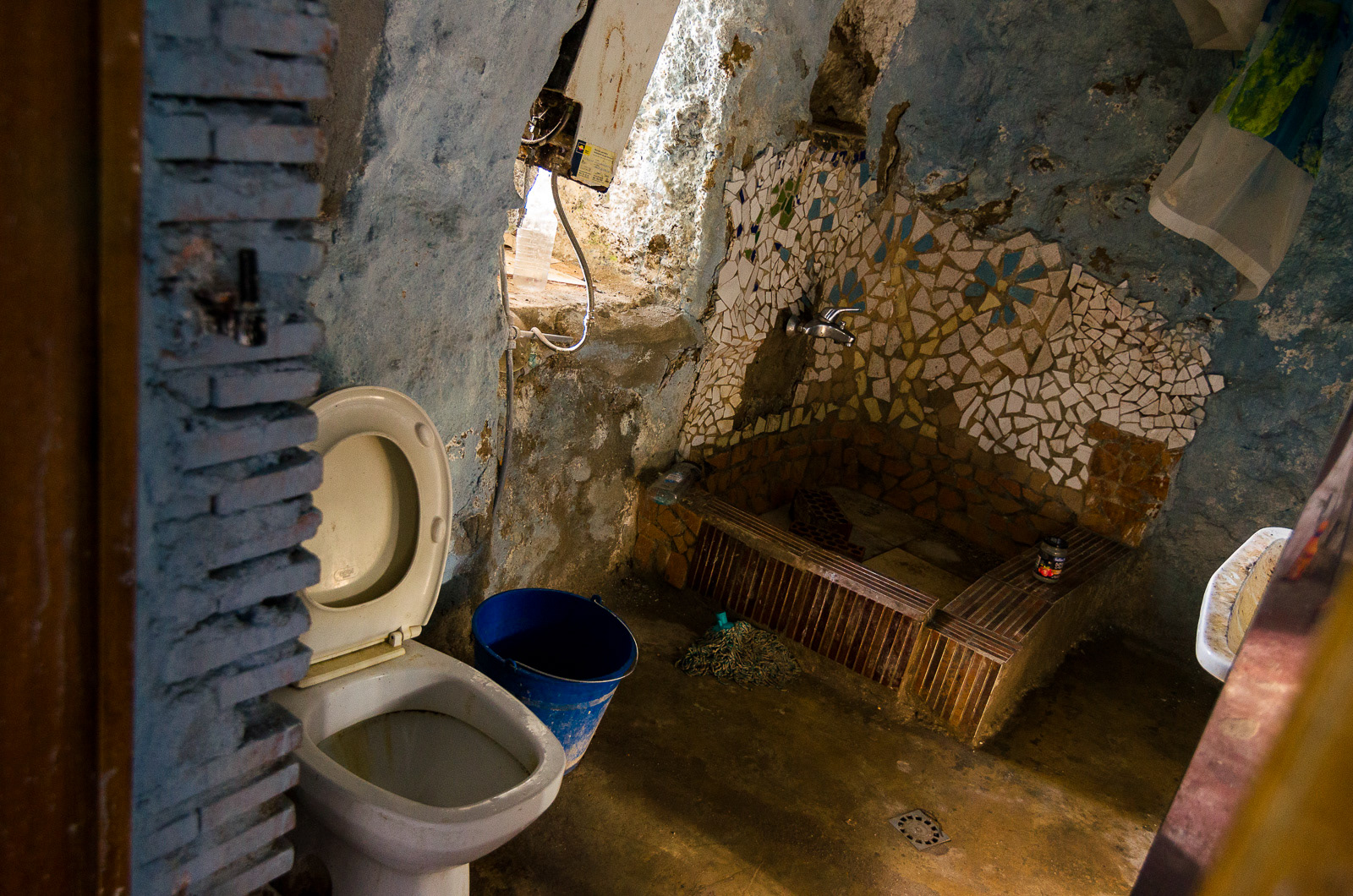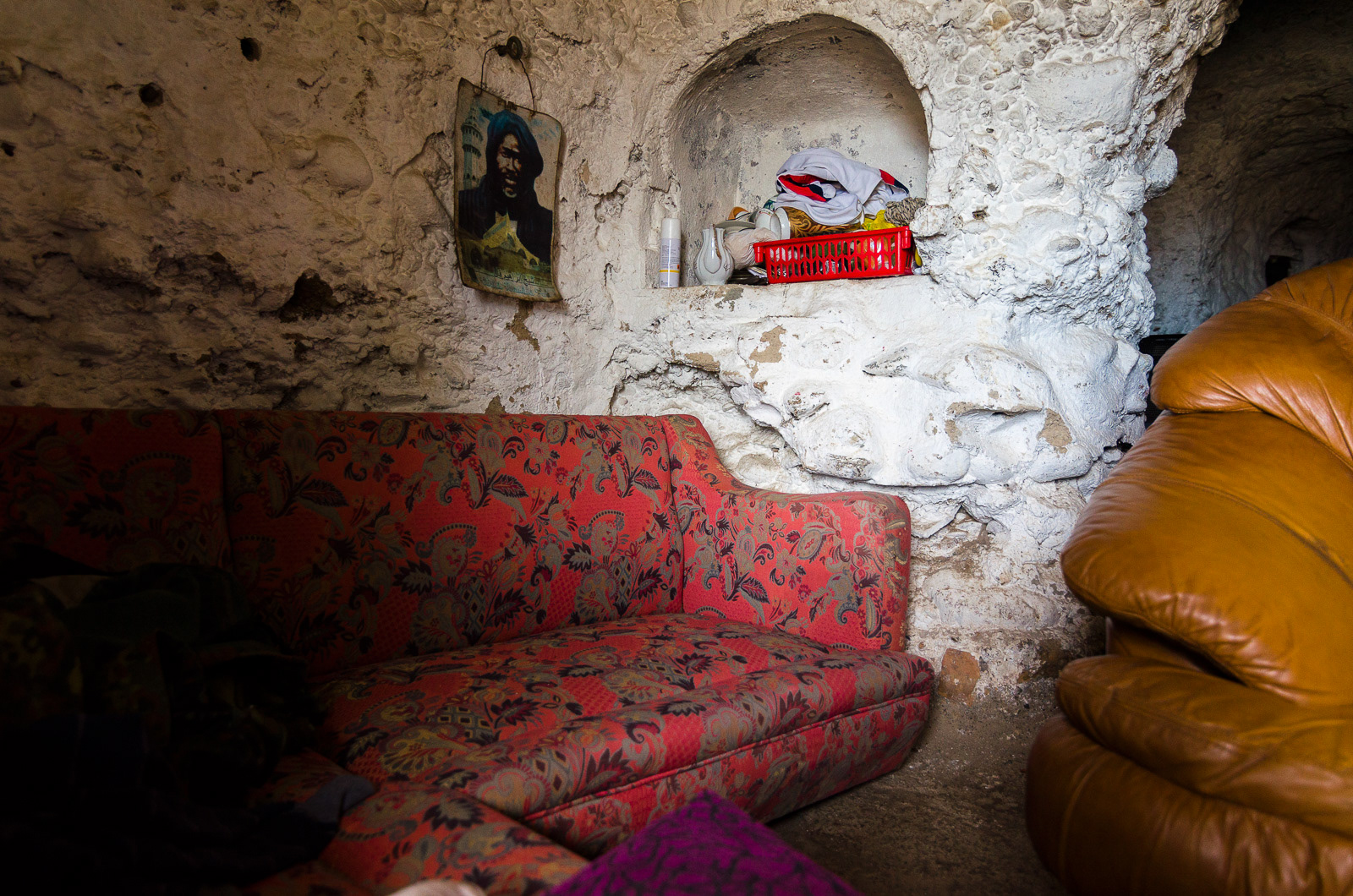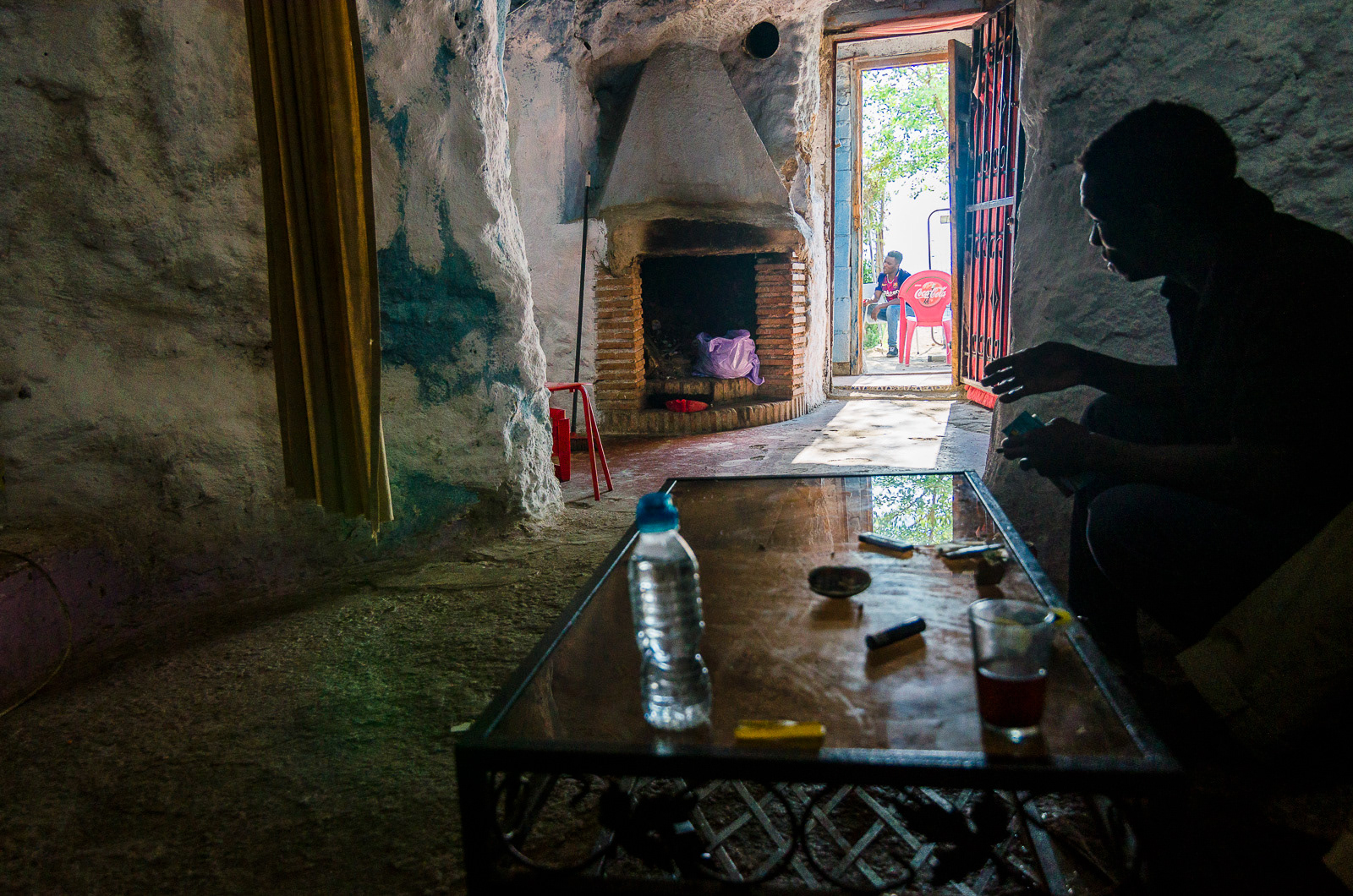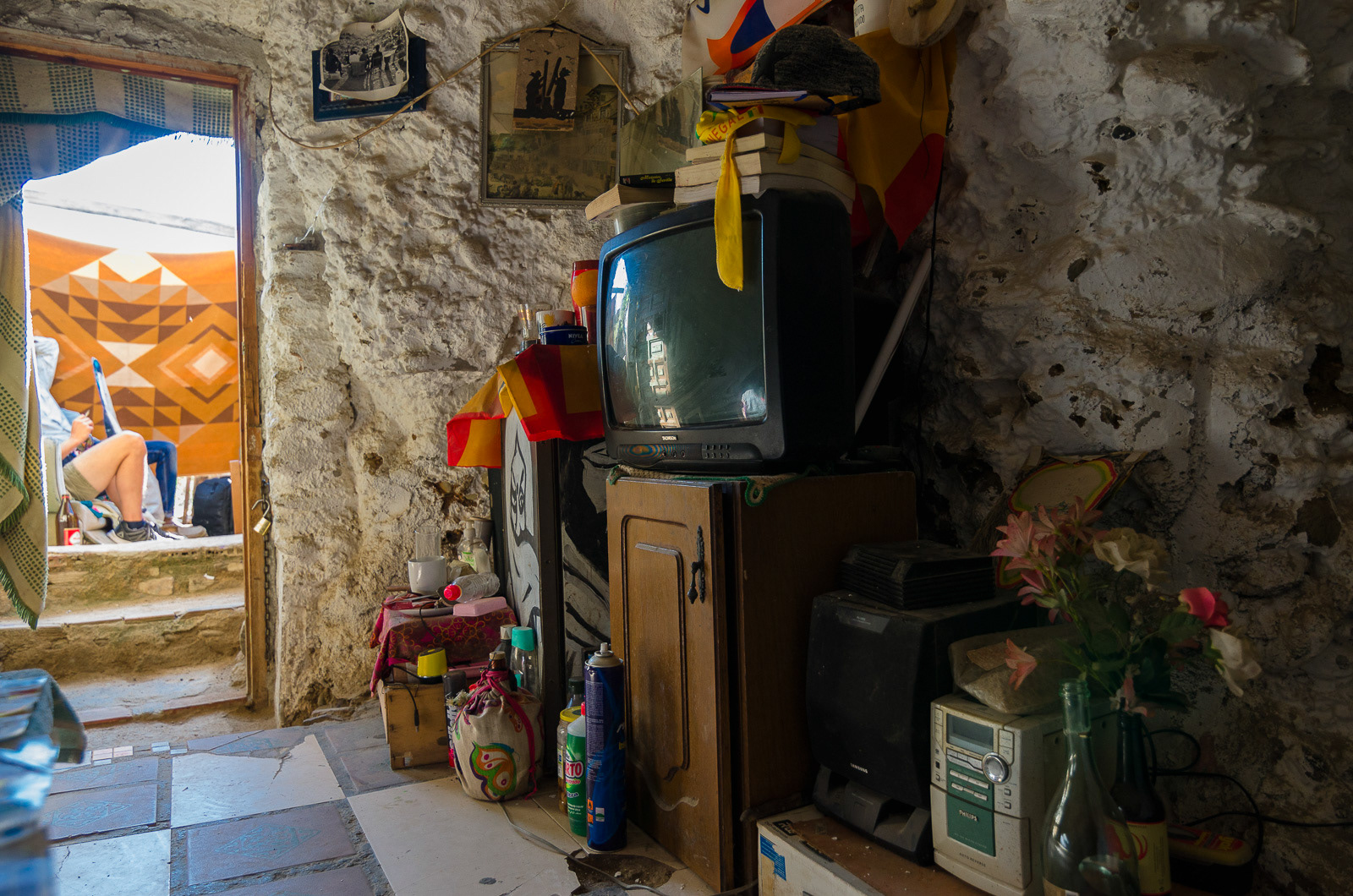 Living off the city gifts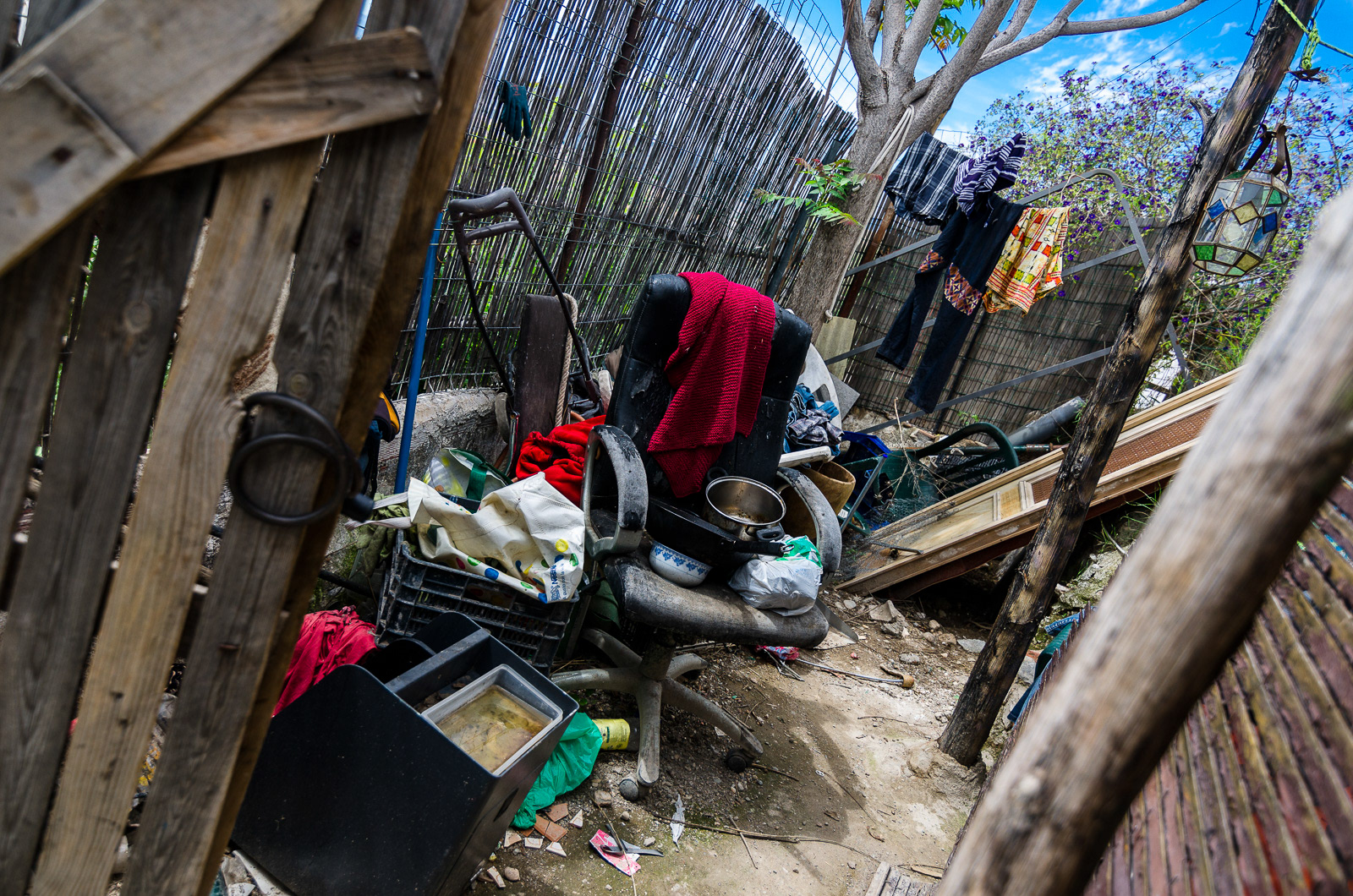 The interiors feature a collection of random things that became obsolete to people living in the city. Except for personal belongings, everything inside the caves was either found on the streets or dumpster, or donated by visitors and friends. You will find old couches, tables, stereo systems and even TVs that someone had previously chucked away. Some of the caves have also running water and electricity.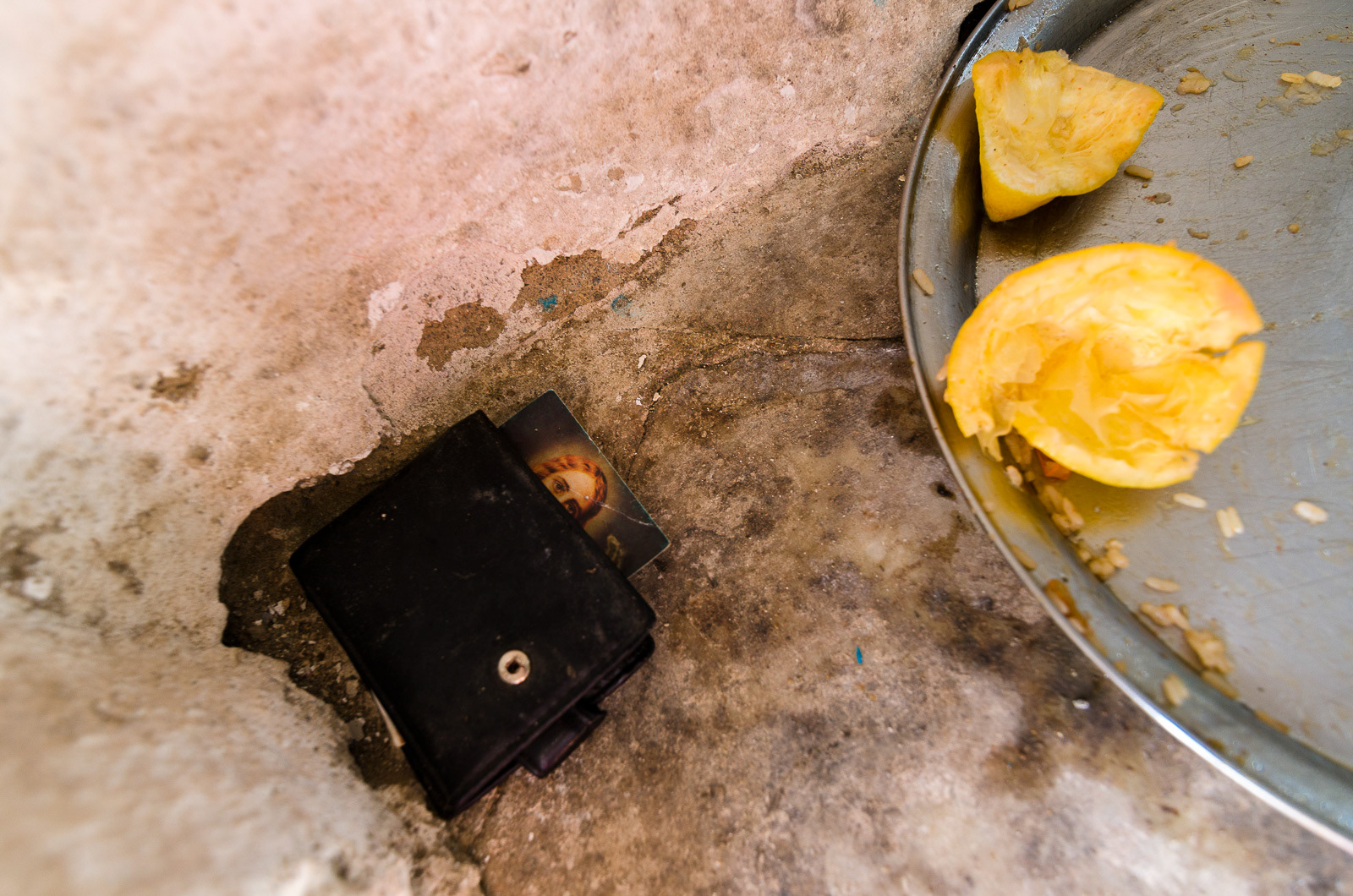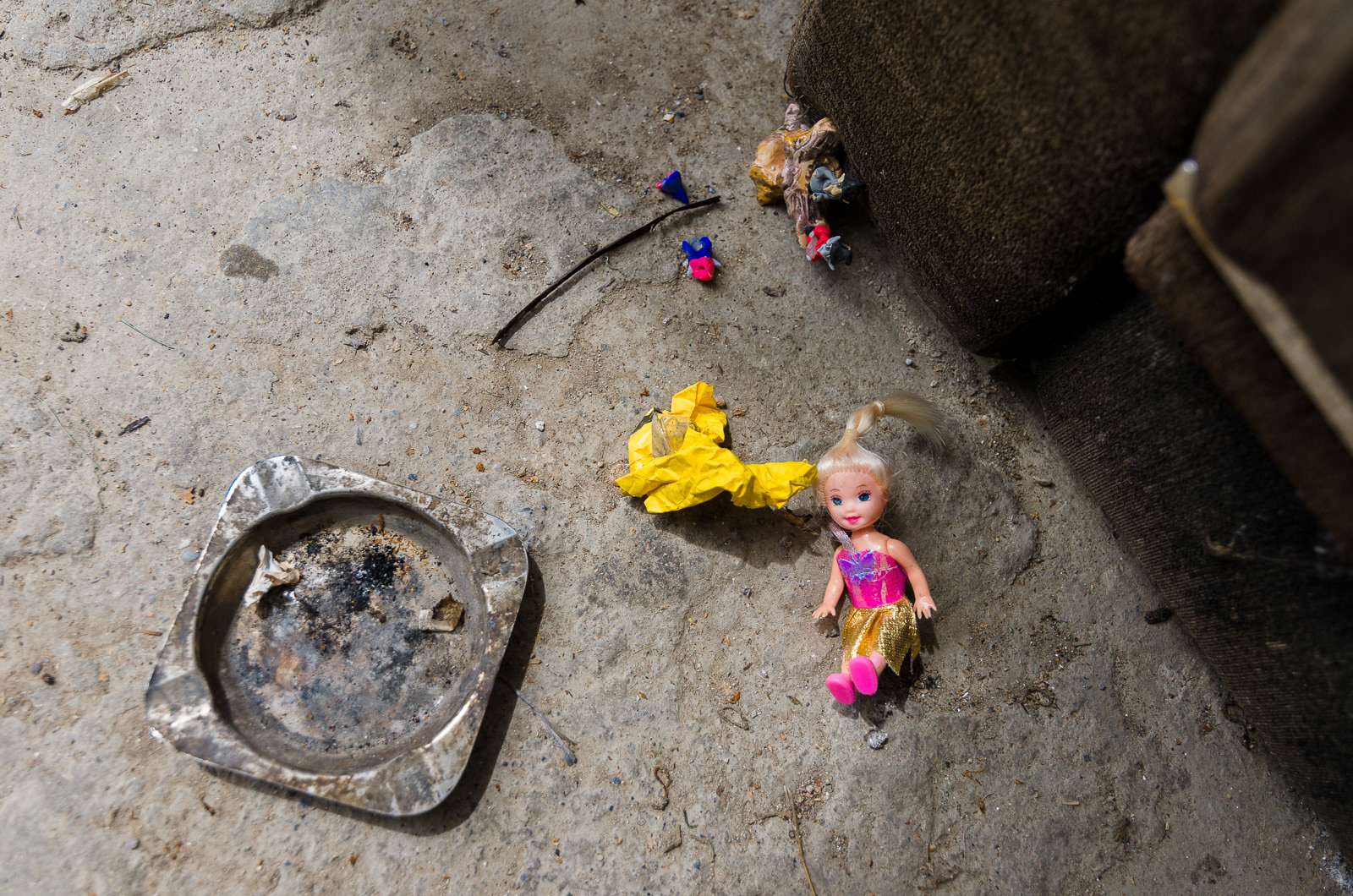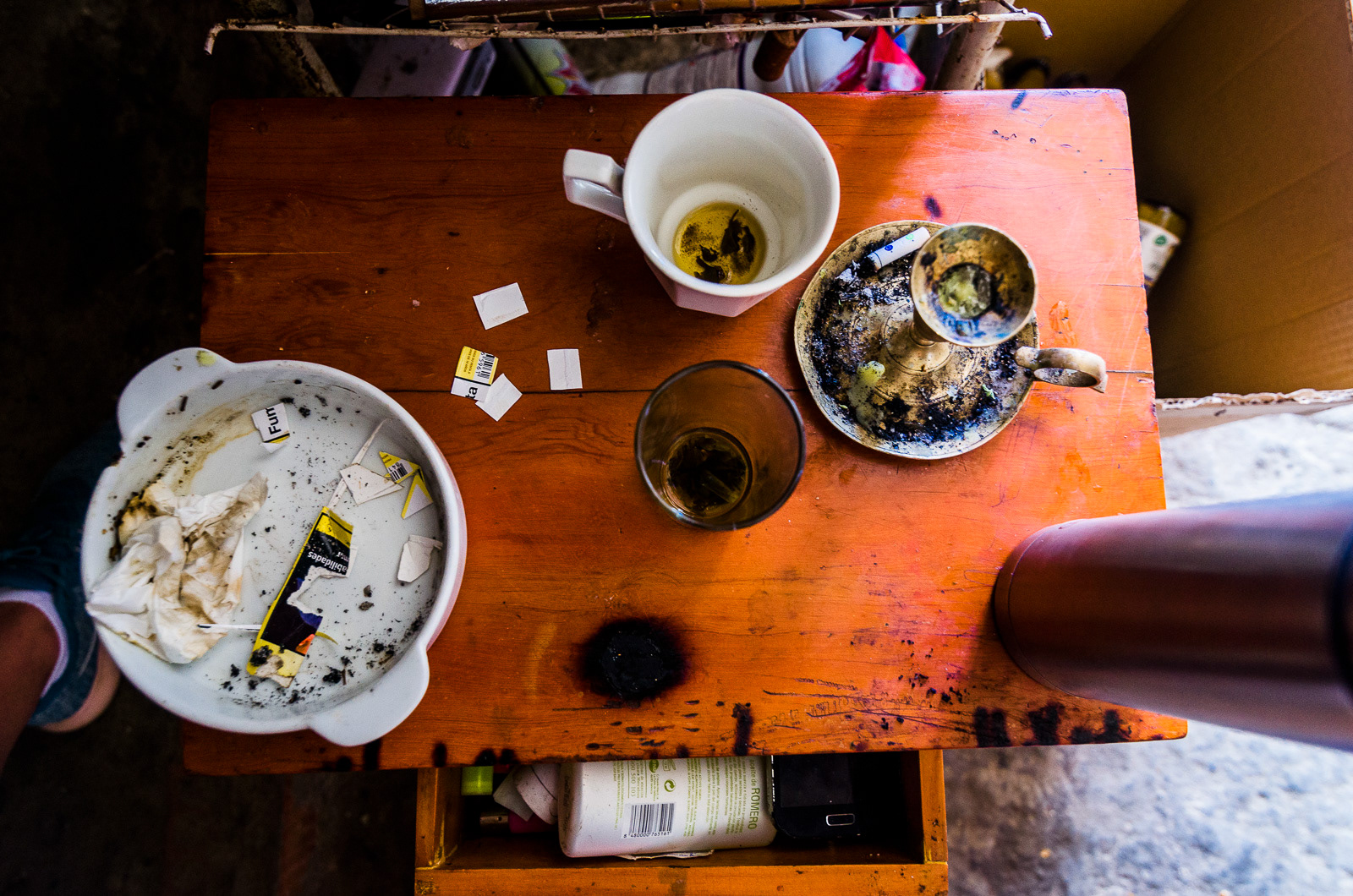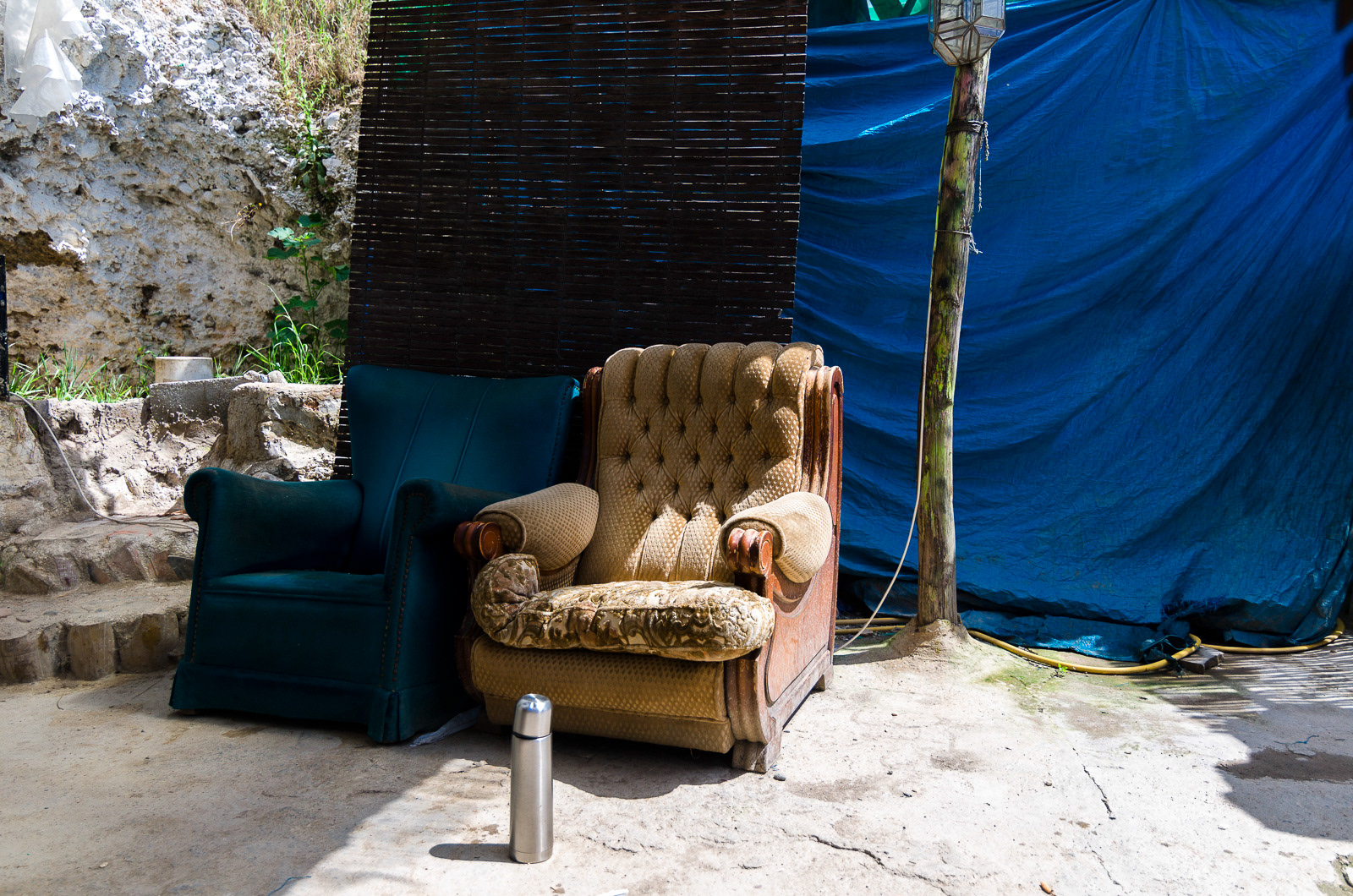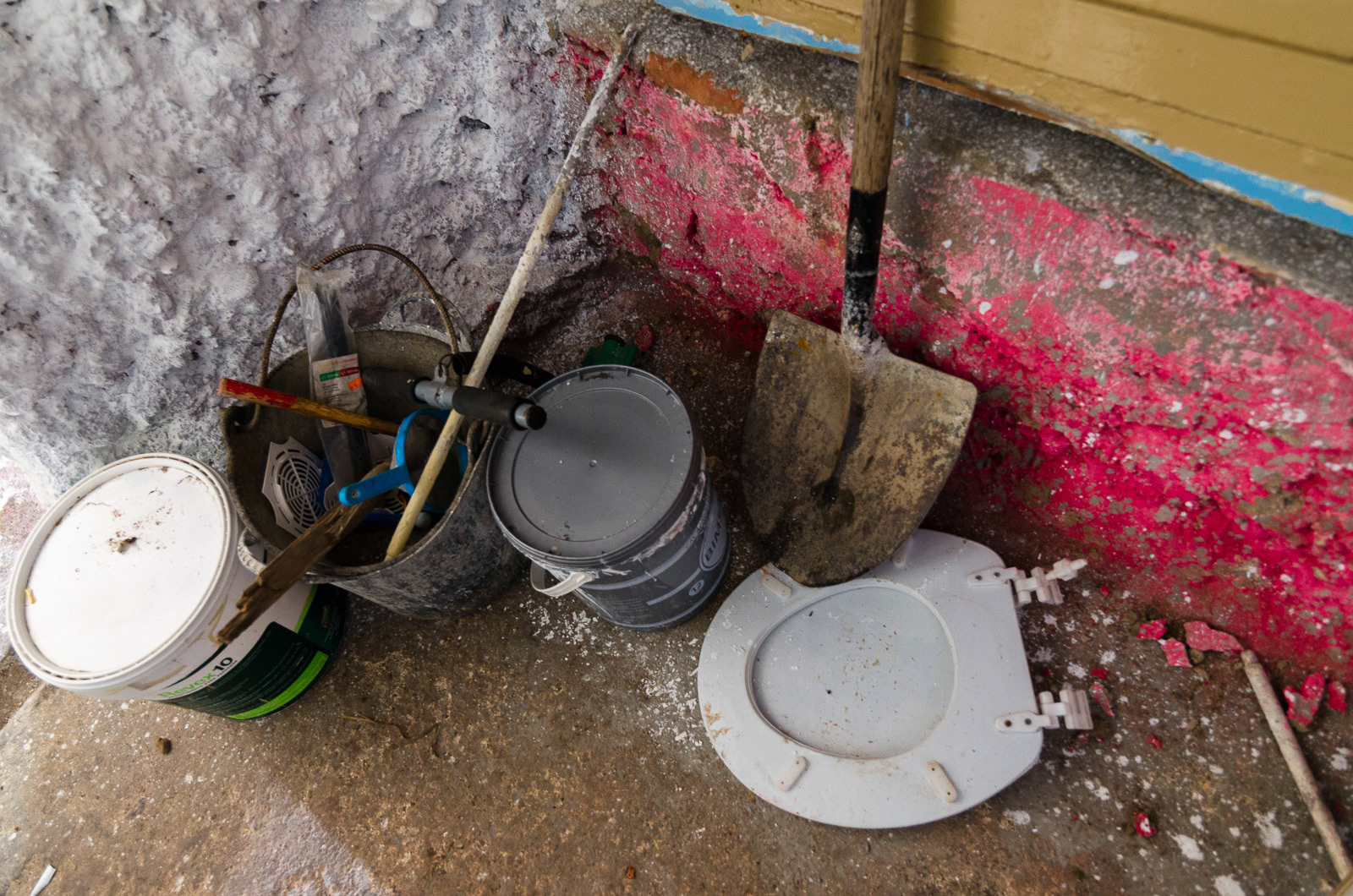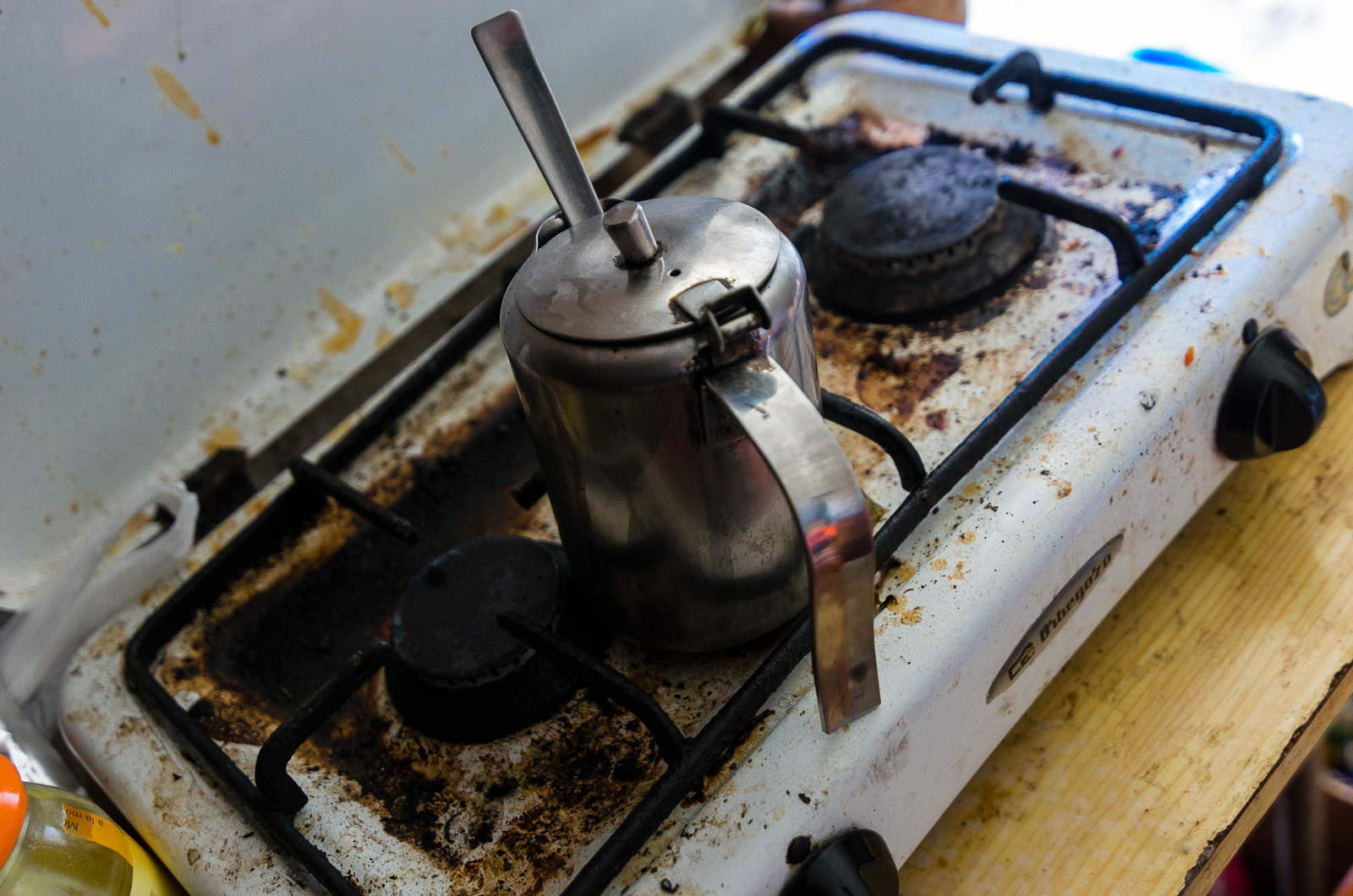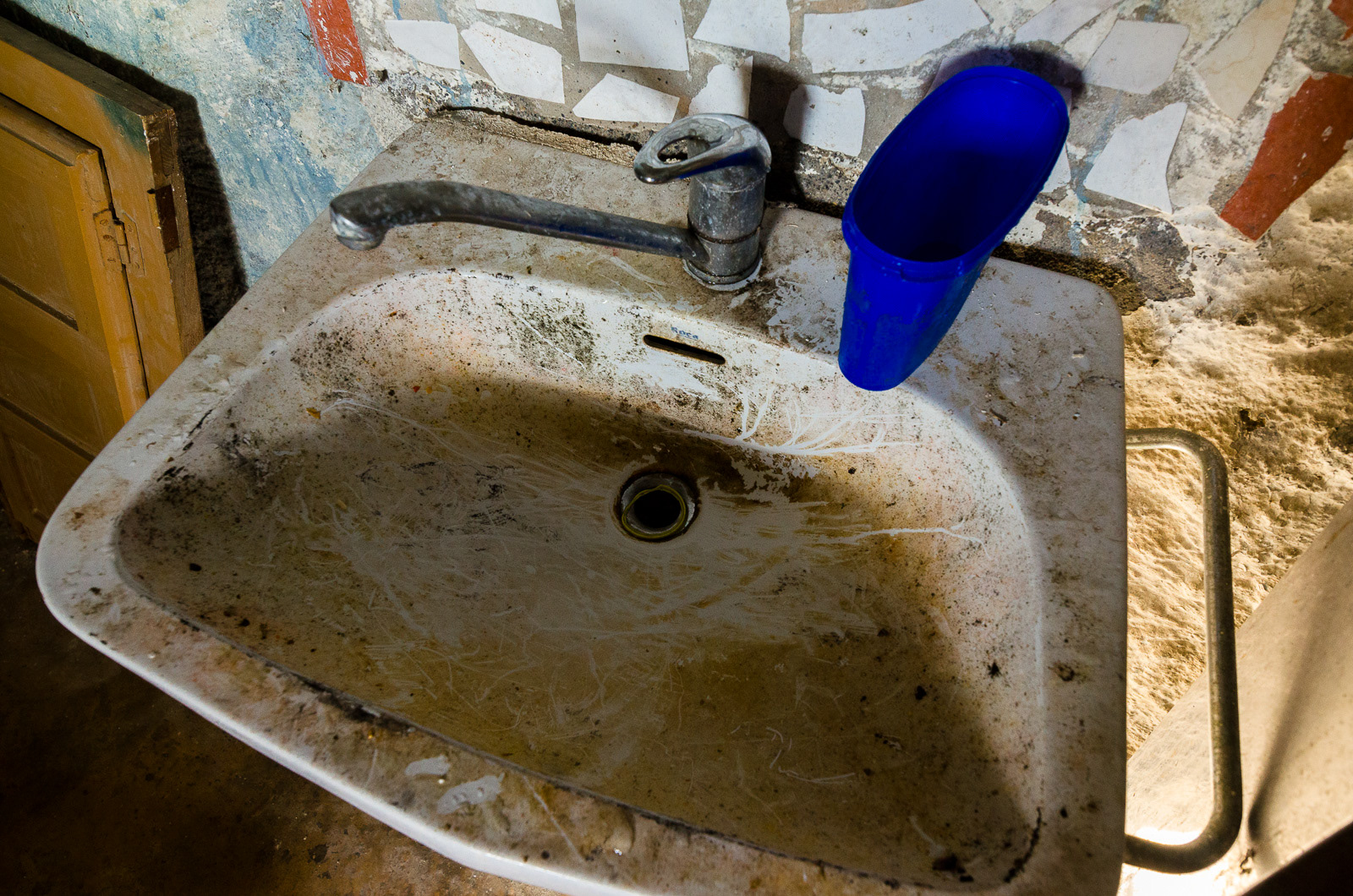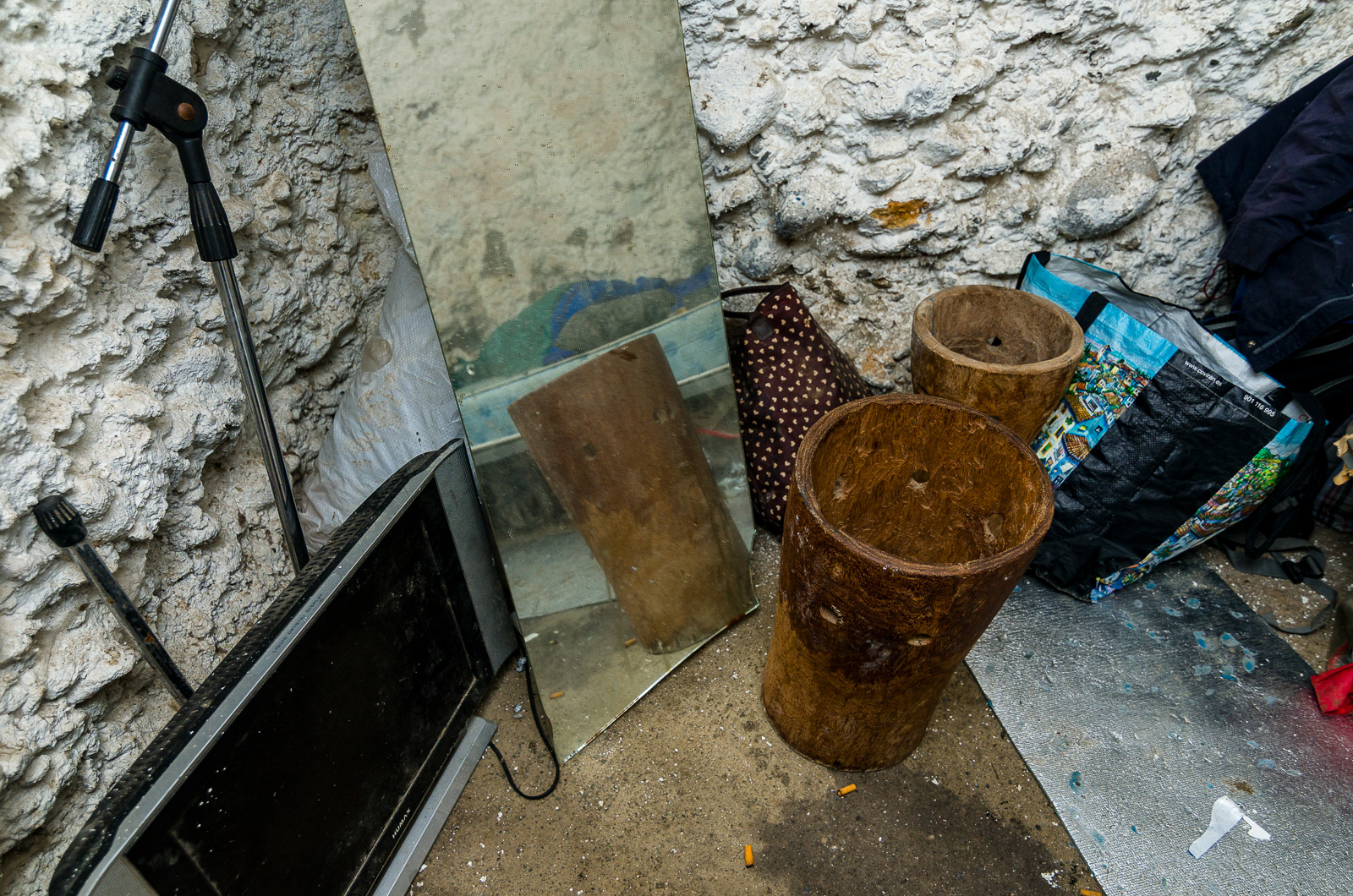 The yellow couch lies at the center of the Senegalese cave community. This is where the gang meets up for coffee, afternoon drinks, food and sunset viewing/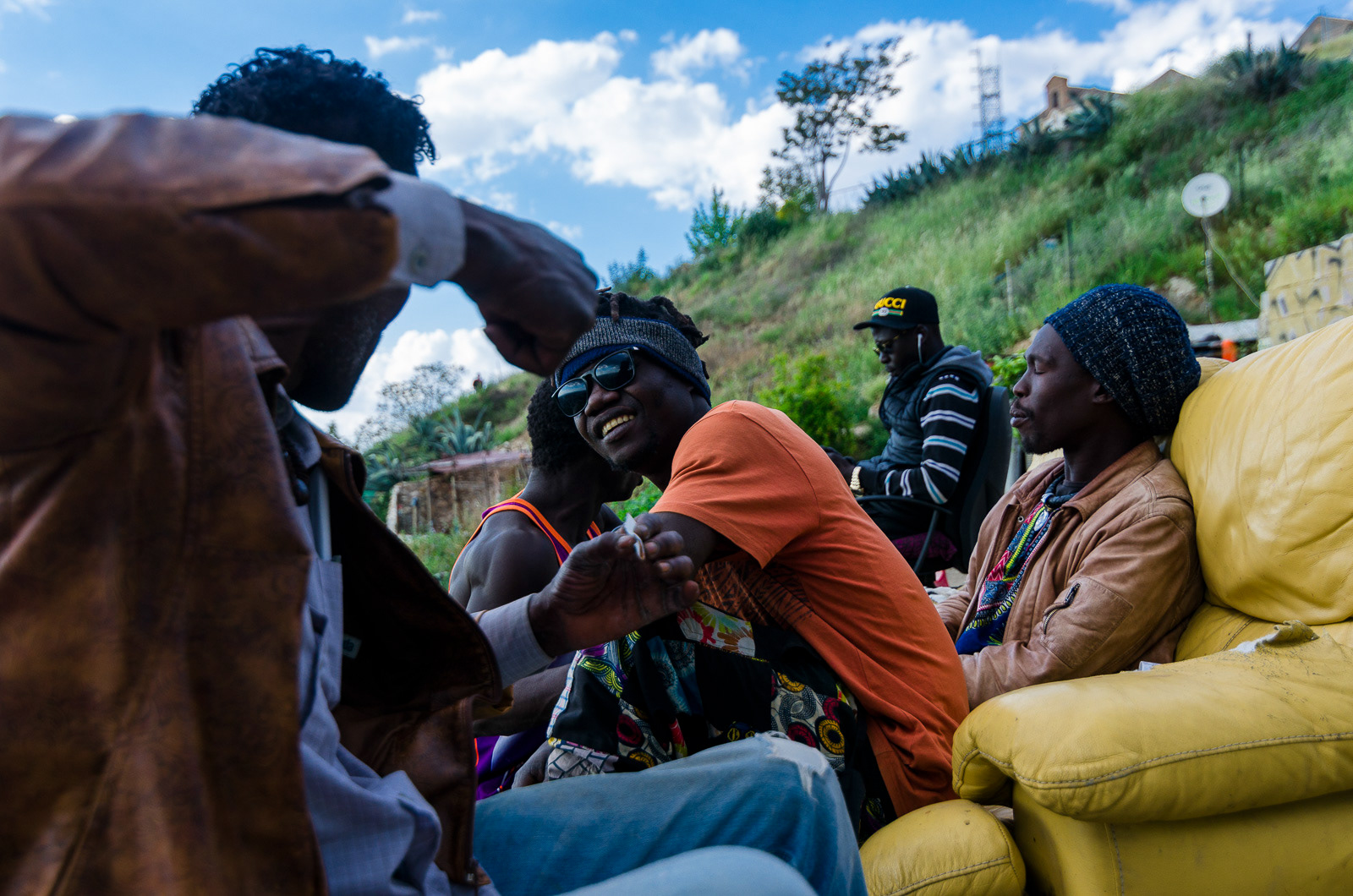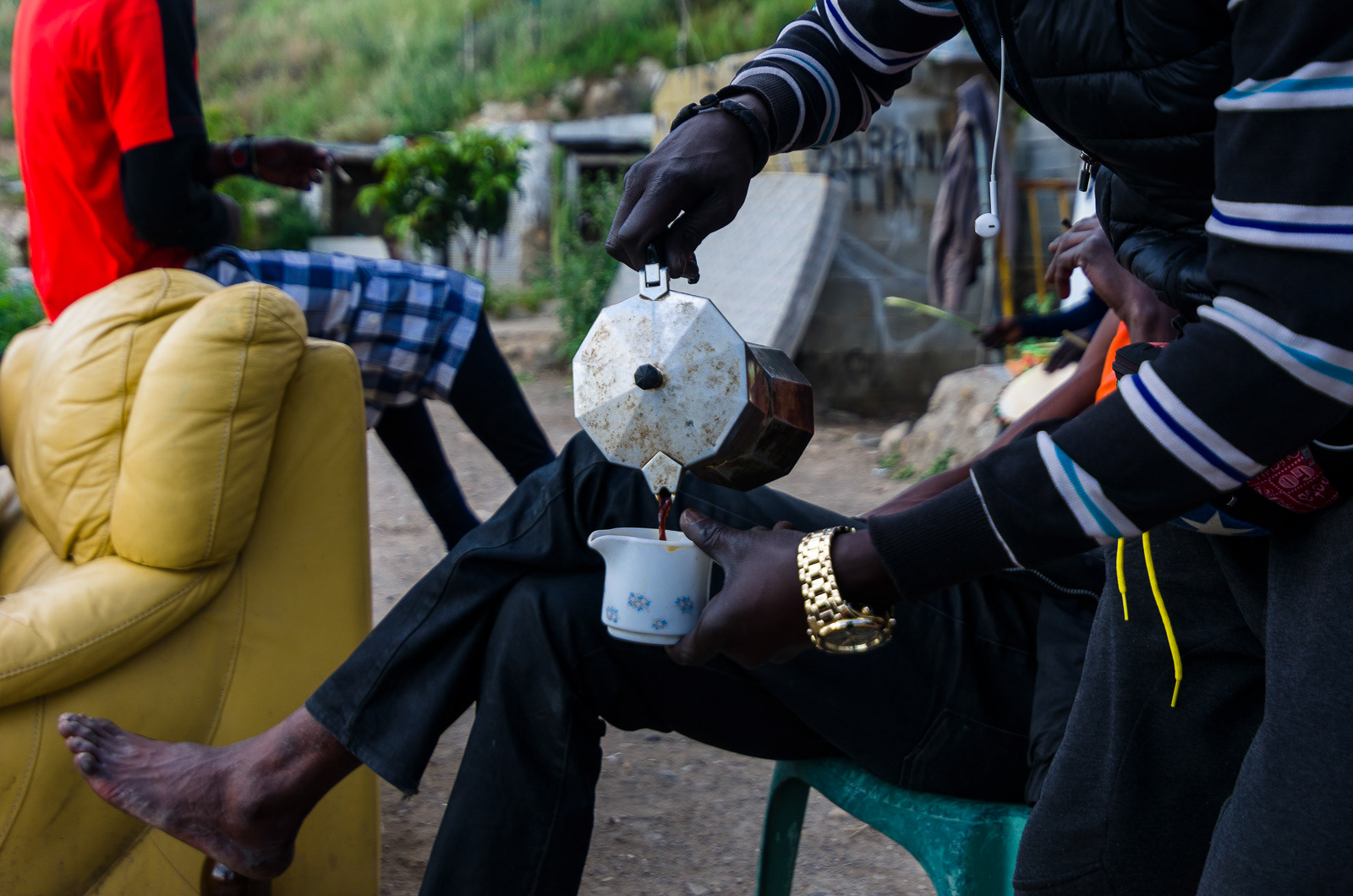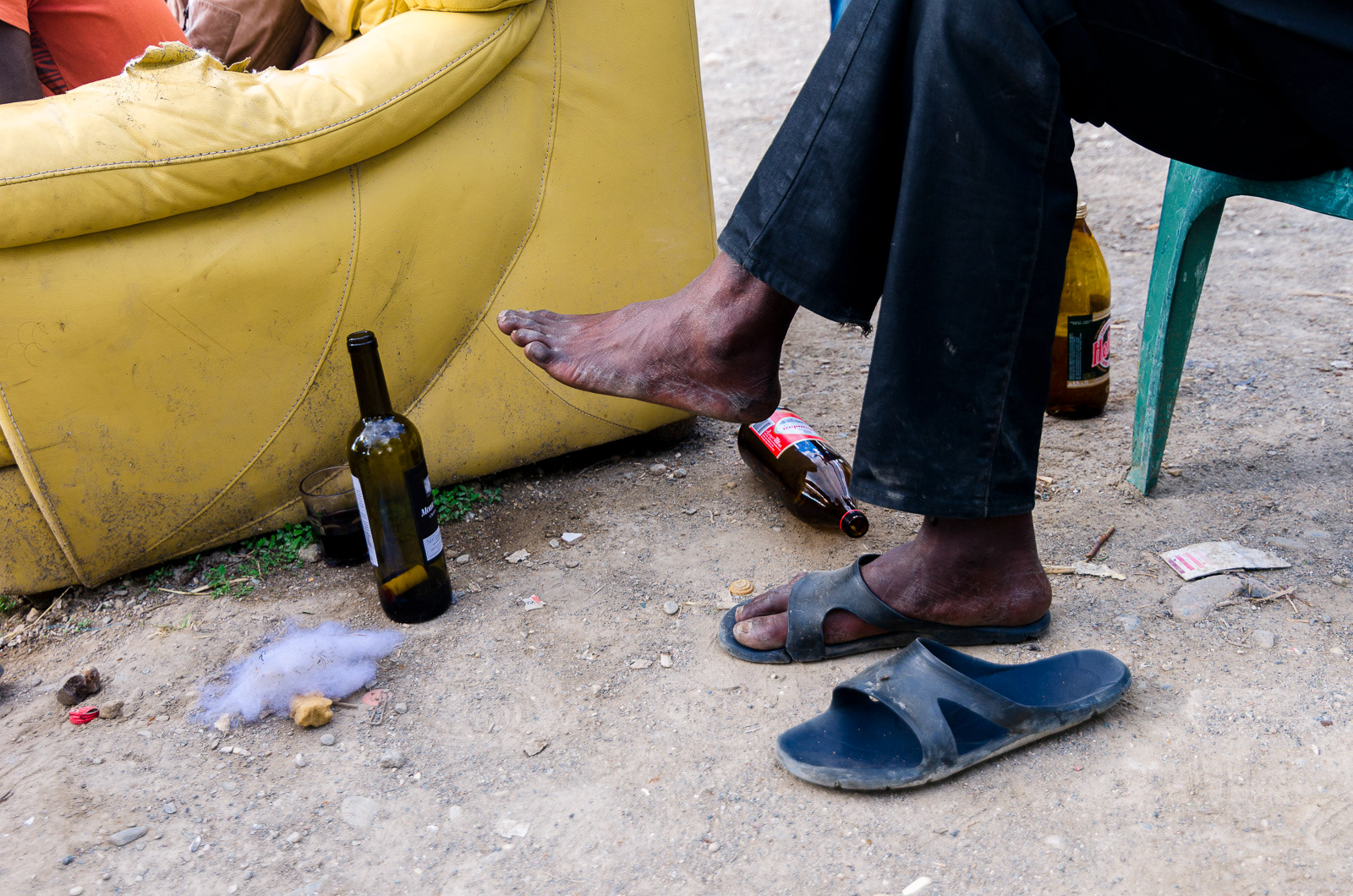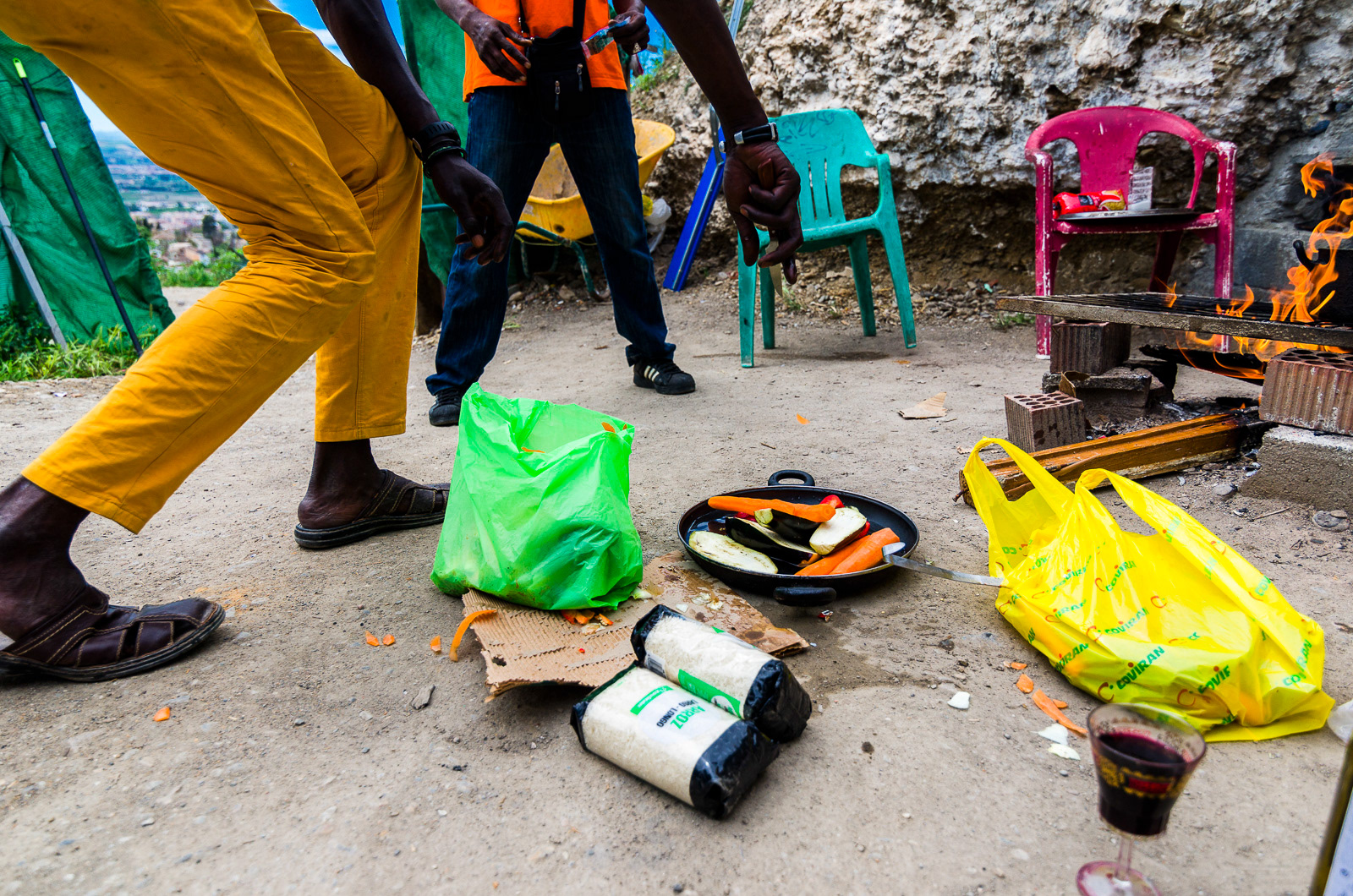 The food is always shared – the way it should be. Regardless who is the chef on a specific day everyone is welcome to join the meal.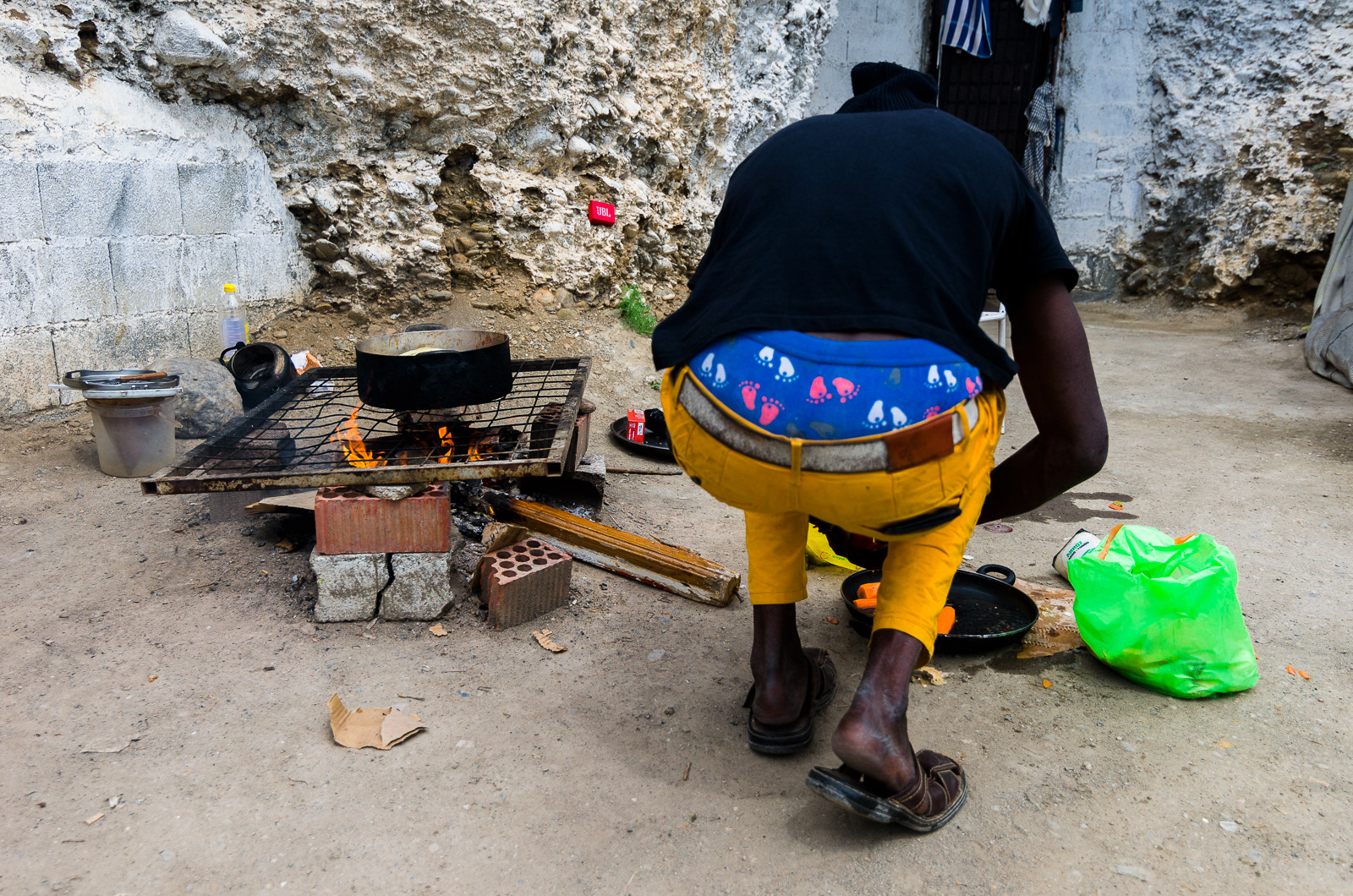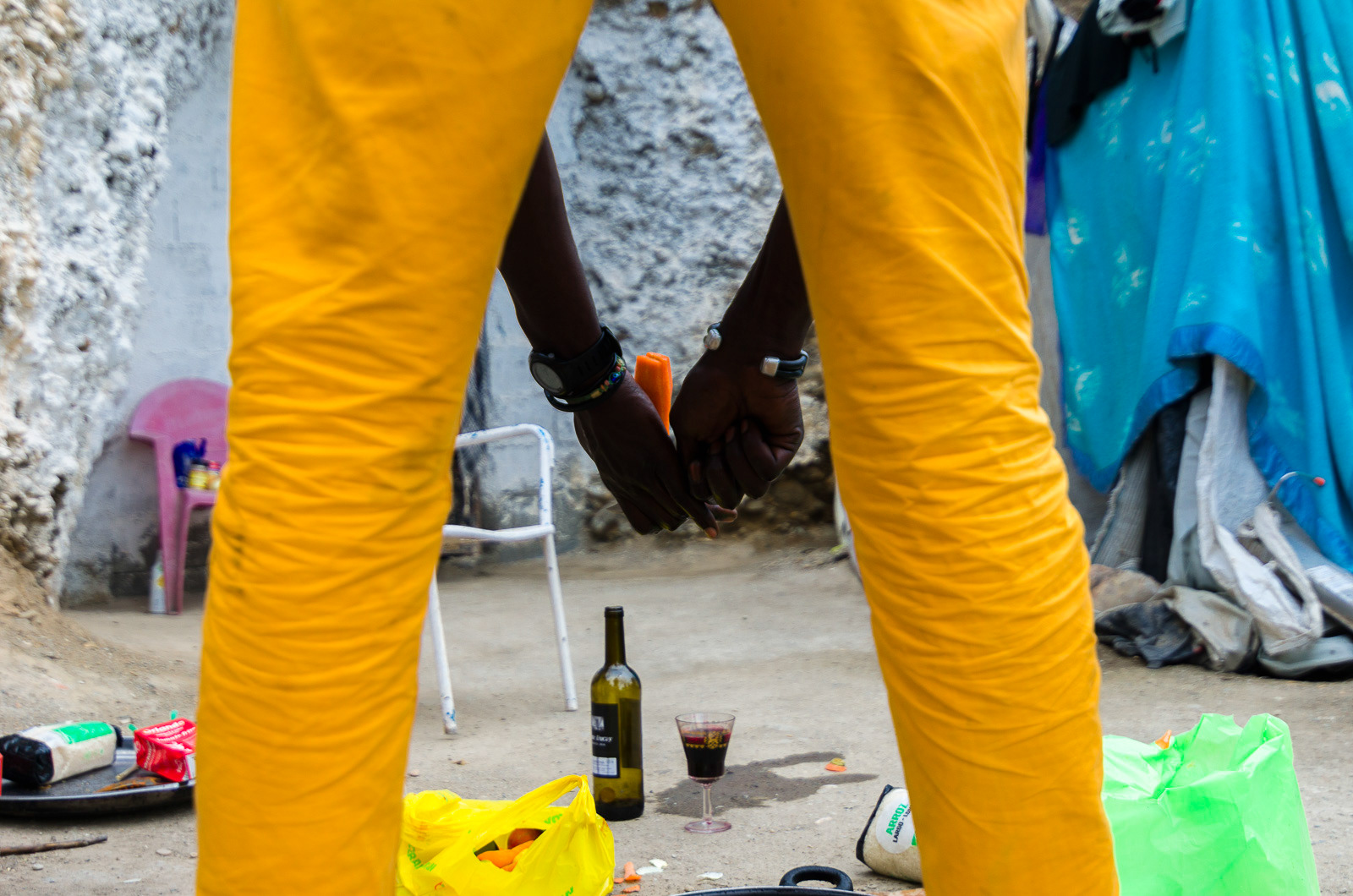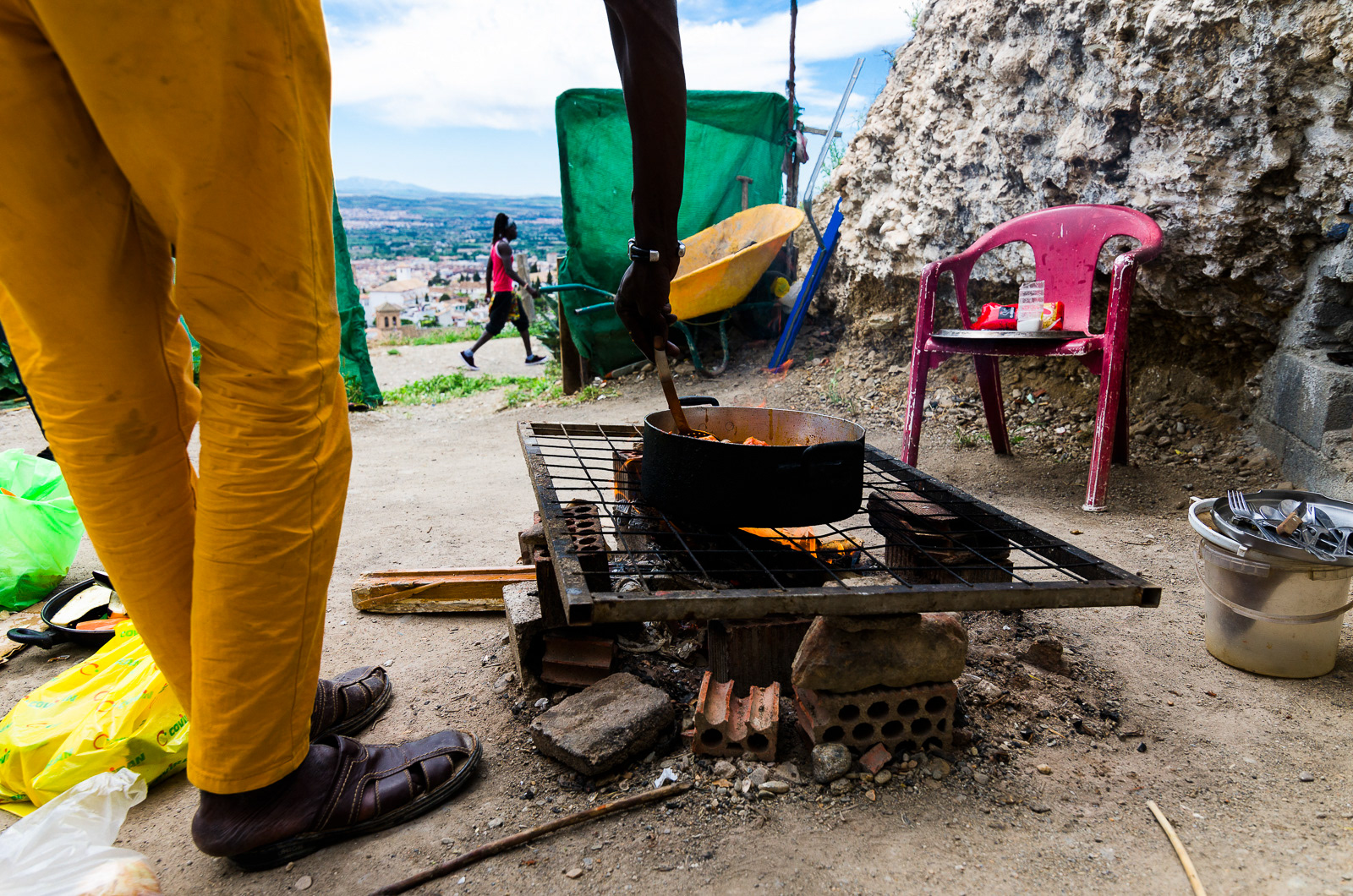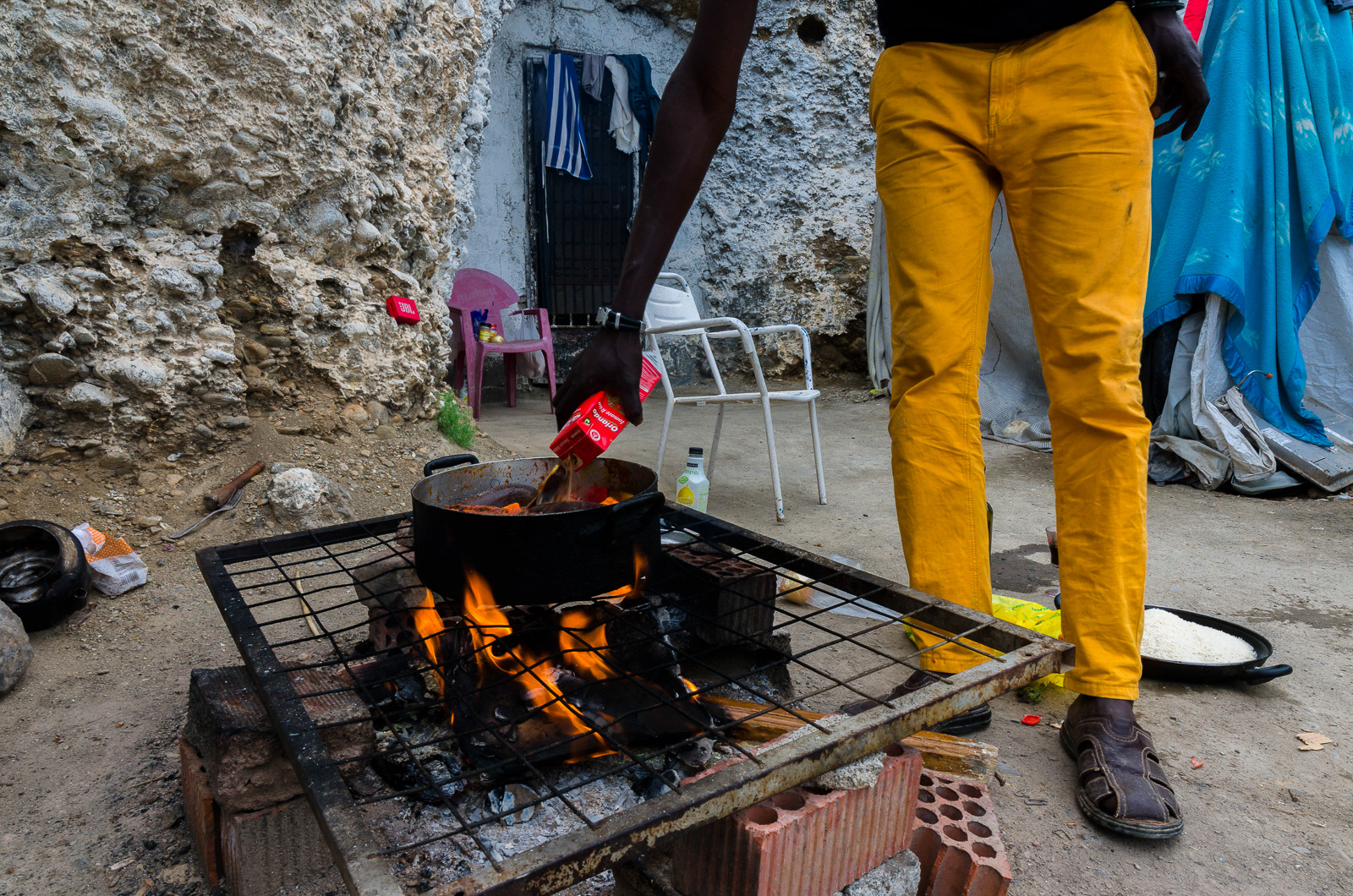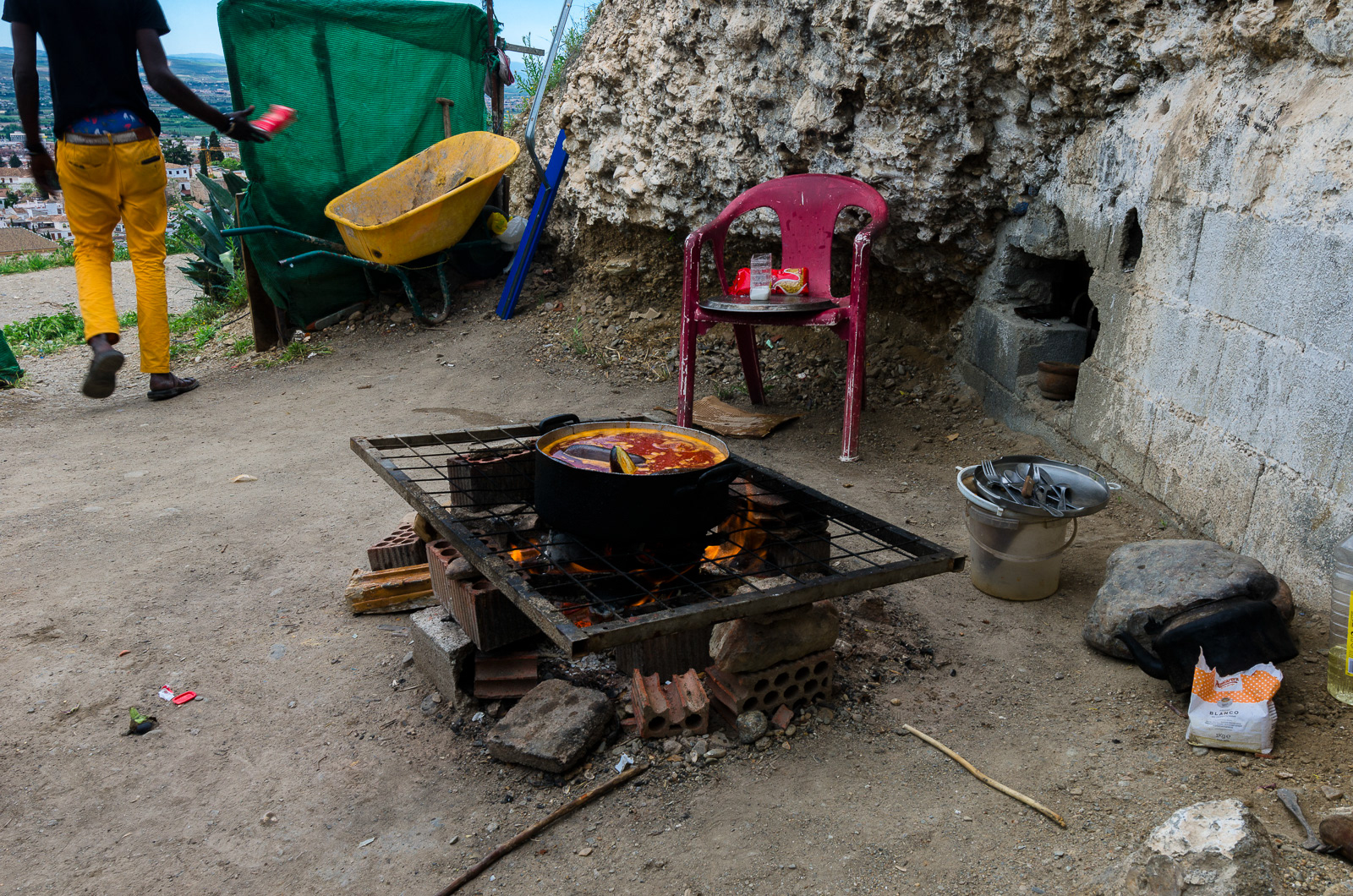 The Senegalese get on well with other communities in the neighbourhood. They learn to coexists in this melting pot of cultures and minorities from all over the world.